Rolls-Royce, part of the BMW Group, has said that it is in favour of the UK staying in the European Union (EU).
The carmaker's parent company, BMW Group, sent an email to all car workers at Rolls-Royce stressing that it is in Britain's best interest to remain an active and influential member of the trading bloc.
EU membership provides Rolls-Royce with easy movement of its employees between the UK and Europe, which it says is a "significant benefit".
EU membership "allows the rapid transfer of expert knowledge throughout the Rolls-Royce Motor Cars and BMW Group networks, building the skill level of our UK workforce," the letter sent to Rolls-Royce employees said.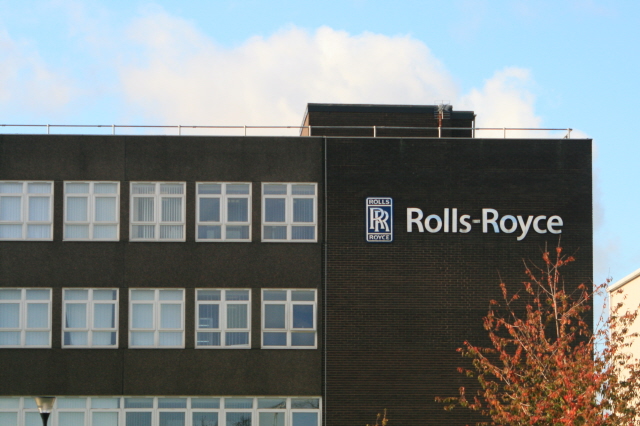 The letter also stressed that it can't be assumed the UK will be given free trade with Europe from outside the EU.
Adding: "Free trade is important for international business.
"Tariff barriers would mean higher costs and higher prices and we cannot assume that the UK would be granted free trade with Europe from outside the EU."
A spokesman for Rolls-Royce Motor Cars commented: "As a significant employer, exporter and inward investor, Rolls-Royce Motor Cars is committed to the UK, which is also the fourth largest global market for our parent company, BMW Group.
"Our experience shows that the free movement of components, finished products and skilled workers within the EU is extremely beneficial to British-based business.
"Therefore we believe that Britain would be better off if it remained an active and influential member of the EU, having a say when European regulations are decided, by which the UK will have to comply whether in or out of the EU."
The full letter sent to Rolls-Royce employees:
"Dear colleagues,

As the debate around the referendum to decide the future of the UK's European Union membership increases, it is an appropriate time to outline the Rolls-Royce Motor Cars and BMW Group position.

The decision on whether to stay in the EU or not is for British voters to decide on in June. However, as a wholly-owned BMW Group company, it is important for all Rolls-Royce Motor Cars employees to understand the view of our parent company. The BMW Group believes that the UK is better as a member of the EU than it would be outside it. You will see in the media this week an open letter supporting the campaign to stay in the EU, signed by around 200 business leaders, including Member of the AG Board, Ian Robertson.

Free trade is important for international business. Rolls-Royce Motor Cars exports motor cars throughout the EU and imports a significant number of parts through the region. For BMW Group, more than half of MINIs built and virtually all the engines and components made in the UK are exported to the EU, with over 150,000 new cars and many hundreds of thousands of parts imported from Europe each year. Tariff barriers would mean higher costs and higher prices and we cannot assume that the UK would be granted free trade with Europe from outside the EU.

When it comes to regulation, whether the UK remains inside the EU or leaves it, with Europe as the UK's largest export market by far, we would have to abide by European rules and regulations in any case. We believe it's much better to be sat at the table when regulations are set and have a hand in their creation, rather than simply having to accept them.

Finally, we get a significant benefit from the easy movement of our people between the UK and Europe. This allows the rapid transfer of expert knowledge throughout the Rolls-Royce Motor Cars and BMW Group networks, building the skill level of our UK workforce. Our employment base could also be affected, with skilled men and women from most EU countries included in the 30 nationalities currently represented at the Home of Rolls-Royce here at Goodwood.
The debate around this subject will undoubtedly continue to build as we near the UK referendum on 23 June 2016."