The Fiat Chrysler merger plan was blessed earlier this week because not enough shareholders tendered their stock to undermine the reorganization. In other words, a much-feared shareholder exodus did not occur.
Fiat had set a limit of €500 million it would spend on investors who opted to withdraw before completion of the merger. Based on an initial tally, the company says it will not exceed that amount. Had it done so, the deal would have been in jeopardy.
Shareholders who want to opt out can sell their stocks for €7.27 ($10.18), which is marginally more than their current trading price.
The Italian carmaker will most likely now merge with Chrysler, and move its:
tax domicile to the United Kingdom,
legal headquarters to the Netherlands, and
primary stock listing to the New York Stock Exchange (NYSE).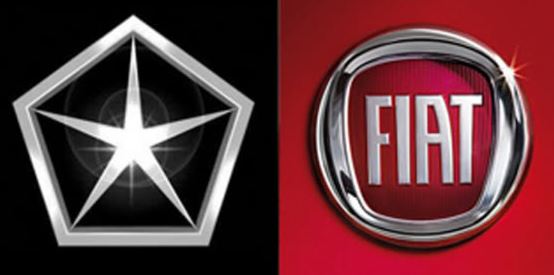 The much-feared mass-shareholder exodus did not occur.
The new entity's name will be Fiat Chrysler Automobiles NV.
There is only one hurdle left – opposition from creditors. They have until October 4, and the company says it does not foresee any problems.
Completion in October
The merger plan, which was initially approved by shareholders on August 1, should be completed by the middle of October when the new company debuts in the NYSE.
Fiat Chairman John Elkann said:
"I am delighted with these results. We are now looking forward to the completion of this project which has been on the drawing board since the acquisition of all the equity interests in the Chrysler Group LLC."
"The listing on the NYSE will give the proper relevance to the importance of the Group's activities in the US market and make our financing activities more efficient."
The €48 billion, 5-year plan predicts that the combined company will be the seventh largest carmaker globally, selling 7 million vehicles in 2018 compared to 4.4 million in 2013. Most analysts believe the target is overly-optimistic.
Moving its tax domicile to the UK, where corporate tax at 21% is 10 percentage points below Italy's corporate tax rate, will benefit the company's income generated outside Italy.
Reassured by shareholders' behavior
CEO of Fiat and Chrysler, Sergio Marchionne, said the low number of opting-out stockholders demonstrated a high level of shareholder confidence.
Mr. Marchionne said:
"The recent vagaries of the equity markets and the performance of Fiat shares in the last 30 days have added a level of complexity in this process, which was unexpected and, in my view, unwarranted."
"I am reassured by the fact that the vast majority of our equity holders have remained loyal and committed shareholders. Their belief in and support of the strategic plan we laid out for the next five years is of crucial importance as we embark on the execution phase, which will dramatically improve the market positioning of our group and our brands."