The UK GDP forecast has been upgraded to 3.2% growth from 3.1% for 2014, and to 2.8% from 2.7% for 2015, according to calculations made by the British Chambers of Commerce (BCC). If the prediction proves to be accurate, 2014 will be the first year with more than 3% expansion since 2007.
BCC economists said the upgrade was mainly due to higher-than-expected growth for the second half of this year as well as stronger employment figures.
The forecast for 2016 remains unchanged at 2.5% growth, as household consumption cools marginally and public spending as a share of GDP declines.
It is vital British people do everything possible to make sure 2014's strong growth is not just a "flash in the pan," said John Longworth, BCC Director General.
Overliance on household spending
Mr. Longworth said the UK economy relies too much on consumer spending to fuel growth. He added that the expected 2015-2016 slowdown is a "warning sign".
Below are some highlights from the BCC report:
The GDP growth upgrades for 2014 and 2015 are mainly due to an ONS (Office for National Statistics) upgraded estimate for Q2 2014, a stronger labor market, and faster-than-expected growth in Q3.
The Bank of England is expected to raise the benchmark interest rate to 0.75% in Q1 2015.
The benchmark interest rate is forecast to reach 1.25% in Q4 2015 and 2.25% one year later. Increments will be in 0.25% steps.
Following 2015's interest rate hike, household consumption will decline sharply, but will still be the economy's major contributor to growth.
BCC predicts unemployment will drop from 6.4% in the second quarter of this year to 5.5% in Q2 2015, then to 5% in Q2 2016 and 4.9% in Q2 2017.
Export growth forecasts have been downgraded to 0.8% from 1.9% this year, to 4.1% from 4.2% in 2015, and 4.6% (unchanged) for 2016.
This year's downgraded forecast is due to lower-than-expected figures in the second quarter. The ONS' historical figure for exports in 2013 was revised down to 0.5% from 1.9%.
Potential obstacles ahead
Mr. Longworth said: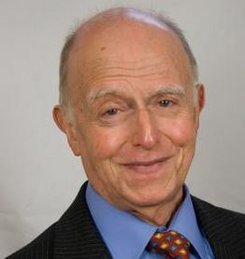 "Our forecast confirms that Britain has become one of the fastest-growing developed economies. We are leading, rather than following, other major economies when it comes to short-term growth. The task at hand is to ensure that the stellar 2014 growth is not a flash in the pan."
"The UK must aim higher than accepting growth rates that simply go back to where they were before the recession."
David Kern, Chief Economist at the BCC warned that several obstacles remain up ahead. The geopolitical uncertainties in the Middle East and Ukraine, plus the Eurozone's sluggish and fragile economy will "remain challenges for some time. It is therefore doubly important to address the risks that we can tackle, such as the UK's huge current account deficit."
"To continue driving the recovery, businesses need a stable and supportive environment that encourages enterprise, with low interest rates."
A report issued by the Confederation of British Industry says the UK services sector slowed down in August.