What are the Scottish independence risks? Would the country just survive, fail or prosper? Sir Mike Rake, President of the Confederation of British Industry (CBI), talked in front of an audience of business leaders about the Scottish Referendum which takes place in September.
Sir Mike emphasized that the question should not be whether an Independent Scotland would survive, but whether it would thrive.
At the Scotland CBI Annual Dinner, Sir Mike reiterated his belief that the United Kingdom is "greater than the sum of its parts." He added that a "Yes" vote for independence would expose both the rest of the UK and Scotland to enormous risks.
While defending the Scottish people's right to decide their future themselves, he warned that voting "Yes" with so many substantive questions unanswered would be a one-way ticket with no return.
Currency union
The CBI President said that the claim by Alex Salmond, Scotland's First Minister (who is pro-independence), that an independent Scotland would keep the pound sterling within a currency union is not possible.
Sir Mike said:
"The liability, exposure and lack of control such a union would levy on the UK taxpayer makes it an obvious non-negotiable position for the UK Government."
"It's why we wanted to see what the Scottish Government's alternative plan would be."
The UK market:
Key sectors within the Scottish economy thrive because they are part of an internal market with nearly 65 million consumers. They are also linked to a network of regulation, investments and support.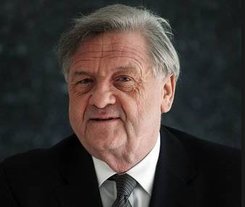 Scotland also benefits from large British institutions, such as the BBC, the National Health Service, the Armed Forces, The Royal Mint and about 200 other bodies.
How these entities are shared between a region within a country and a separate nation state are quite different. Sir Mike said "Nothing can be taken for granted, and there are no guarantees."
The European Union
An independent Scotland would be a new nation, and as such would have to leave the European Union (EU) and then reapply to join and negotiate the terms of its membership.
Under the new terms, Scotland may have no choice but to sign up to the Euro and Schengen. The Schengen Area comprises 26 EU countries that have completely abolished passport and any other type of border control at their common (internal) borders. The UK and Ireland have not signed up to it.
Sir Mike said "So, the question is whether all this negotiation would match the favorable terms established by the UK? Nothing can be taken for granted, and there are no guarantees."
Many Scottish entrepreneurs want independence
Sir Mike's speech followed by just a few hours an announcement by 200 pro-independence Scottish business people who claimed that leaving the UK would be good for business.
The CBI's annual Scottish event had to be radically scaled back this year. The electoral watchdog ruled that otherwise it would have been a unionist campaign to close too the referendum date.
N-56, an "apolitical business organization", found that North Sea oil reserves are six times larger than estimates made by the OBR (Office for Budgetary Responsibility). The study claims that Scotland's oil reserves are far greater than UK authorities have led people to believe.
Tennis ace Andy Murray, from Glasgow, who has tried to avoid getting caught up in the independence debate, says he would play for Scotland should the "Yes" vote win.
Mr Murray said:
"If Scotland became independent, then I imagine I would be playing for Scotland. I haven't thought that much about that yet because I don't think it's looking too likely that it's going to happen."
"Ever since I started traveling to tournaments when I was 11 years old, I've always played under Great Britain. That's normal to me."
Video – 2nd Scottish Independence Debate