Nigeria has more money than anyplace, but for outsiders is a quagmire. West Africa, in general, is suffering from poor governance.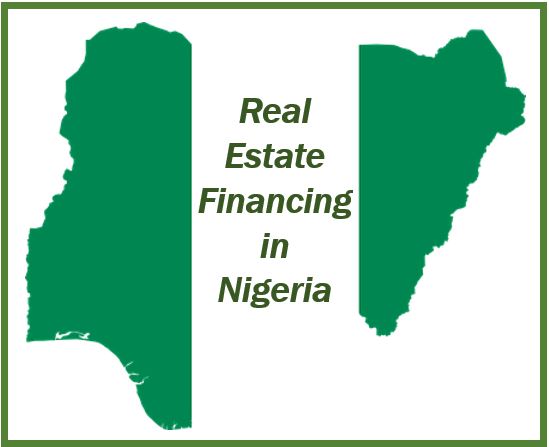 Africa is very rich in its biodiversity. But it is comparatively low when it comes to its infrastructure, but since 2019 there is a boom in the market, and many investors are investing a lot in Africa.
There are fifty-some countries in Africa with wildly different economies, legal systems, and cultures. All bring different combinations of difficulty, risk, and potential rewards. What kind of profile you can cope with is the first question. Its growth in Africa is driven by meeting the infrastructure gap as the level of development rises.
Thus here are some of the top 5 ways from which you can finance your real estate and can earn lots of profit.
1. Mortgage financing 
The mortgage document is created in a transaction whereby one party pledges real property to another party as security for an obligation owed to that party. A promissory note is usually executed contemporaneously with the mortgage. Thus it creates the obligation to repay the loan by its terms and is secured by the mortgage. The elements essential to the existence of a lease are an obligation to pay or perform and a pledge of property as security for that obligation. This is in contrast to construction loans, loans made to refinance existing mortgages, and so on.
2. Partnerships and joint ventures
This involves raising funds from different parties making contributions towards an ongoing project or investment to be undertaken in return for shares in the benefits accrued after that. In both cases, the various parties seek to share interests and risks, but the legal arrangement is different.
3. Financing through short-to-long term bank loans
This funding techniques are most applicable for joint venture schemes and usually for large schemes loans that can be syndicated between banks. This funding method involves the acquisition of short term loans that cover the period of development plus a period to allow for the letting and subsequent sale of the resulting investment.
During the funding procedure, there is usually a pre-arranged drawdown of the facility at various stages of the project up to a fixed ceiling of 70% of the value, and the borrowing rate is usually flat for these types of loans.
4. Seller Financing 
A source of credit for a real property buyer is often the seller. If the seller is willing to take back a mortgage as part or full payment of the purchase price, it is referred to as seller financing.
5. Acquisition financing 
One of the more common real estate loan funding techniques is an acquisition loan. Generally, acquisition financing is the debt incurred by a buyer to finance the purchase of existing commercial property or property to be developed.
A lot of folks have made money in South Africa, and the property is at an excellent rate at the moment (You can check Live Vend to check materials cost if you intend on building one). Therefore, it would be a wise decision to invest in real estate in 2020 in Africa and especially in Nigeria, where there is a boom in the market, thus finance your real estate from some of the best financing techniques and earn profits.
__________________________________________________________
Interesting related article: "Receiving money via PayPal in Nigeria."