Brand management – definition and meaning
Brand management is a marketing technique which focuses on improving the reputation of a brand or product. The brand is what customers think of when they see or hear the brand name. Many multinational companies' brands are worth billions of dollars.
Essentially, a brand is the image and personality of a product or service that a firm provides.
Good brand management can improve brand loyalty, which subsequently keeps customers coming back. This, in turn, can be beneficial for a company. Put simply; a good brand allows a company to raise prices and increase profits.
In fact, without good brand management, most of the world's biggest companies would not be so successful.
According to businessdictionary.com, brand management is:
"The process of maintaining, improving, and upholding a brand so that the name is associated with positive results."
Sometimes, companies have to change their brand completely, i.e., create a new image. We call that 'rebranding.'
---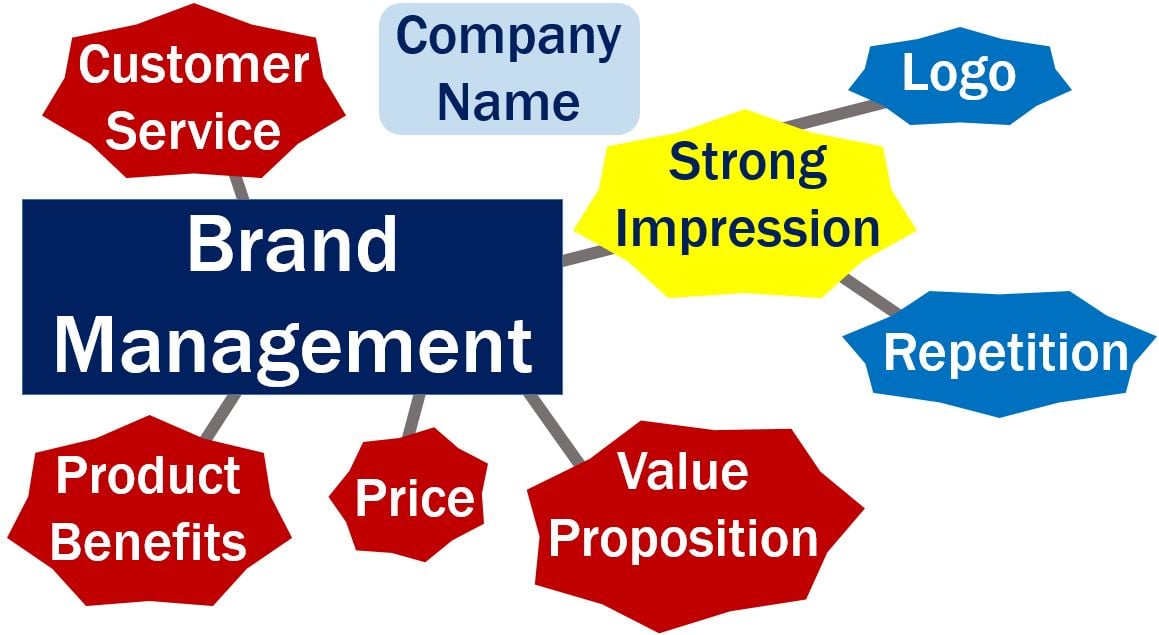 ---
Brand management – enhancing value
In brand management, companies develop strategies that help increase the value of the brand. This requires not only the management of intangible elements but also the tangible elements of the brand.
Intangible elements include both the experience of a brand and how consumers perceive it. Good brand management oversees both these elements.
Good brand management also requires:
Extensive knowledge of the brand's target audience.
Understanding consumer behavior and how people perceive the brand.
Understanding the brand's competition.
Providing consistent brand ideas.
Developing and maintaining a good relationship with consumers.
An example of a brand which dominates the market is Google. Millions of people worldwide say the phrase "I'll Google that term."
People use Google's brand name instead of the word 'search.' 'Search' is one of the main services that Google provides.
---
The Brand Manager
Brand Managers aim to create a lasting impression among customers. Their objectives also include boosting sales and increasing market share.
The Brand Manager's job is to make sure that the appearance of the brand is as good as possible. Additionally, they monitor the integrity of the brand carefully.
The brand manager participates in many activities, from research all the way up to design.
According to totaljobs.com, a brand manager's duties also include:
Monitoring market trends.
Meeting with clients and several different departments.
Carrying out consumer research.
Preparing and presenting reports to senior management and clients.
Organizing events, launch parties, and photo shoots.
---