What is proofreading? What does it involve?
Proofreading is the final stage of checking a piece of writing. People proofread documents, articles, essays, books, and letters. Publishers employ professional proofreaders to check the final draft of a writer's work before publishing it.
Proofreading is not the same as editing. Editors focus on the content of written work to check that it makes sense. They might rearrange paragraphs and make other structural changes. They also make changes to improve readability.
Proofreaders, on the other hand, look for and correct errors of grammar, spelling, punctuation, formatting, and consistency. The do not alter the structure of a body of writing.
---
Common errors that proofreaders uncover
According to Suzanne Gilad, who wrote the book Copyediting and Proofreading for Dummies, the most common errors that proofreaders come across are to do with:
Alignment
Alphabetized lists
Columns
Captions
Dates
Spelling of names
Headlines
Numbers
---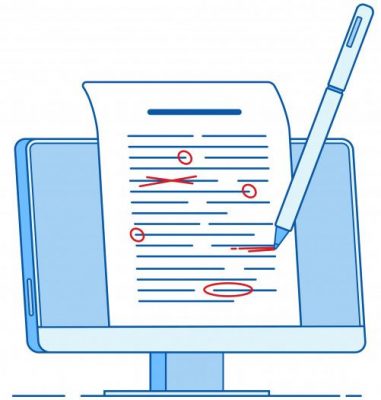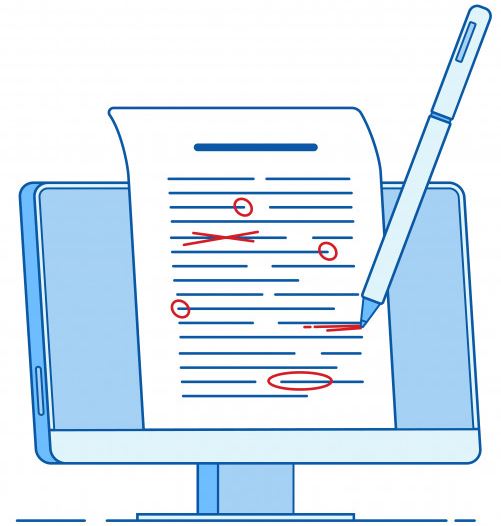 Proofreading then and now
In the days before computers, proofreaders would check and mark changes on a typeset draft copy called a proof. They used a shorthand known as proofreaders' marks to convey the changes required. It was common for them to use a red pen or pencil to mark up the changes.
The Merriam Webster dictionary entry for proofreader gives a list of proofreaders' marks.
Typesetters also needed to understand the marks in order to make the corrections when setting out the type for printing.
Nowadays, with software programs such as Microsoft Word and Grammarly, it is possible for authors to proofread their own work quite effectively.
However, despite technological advances, the proofreading profession is still thriving. And while proofreaders' marks may not be used as often, those who employ proofreaders may still expect them to know how to use them.
---
Examples and tips
Samantha found that her grades went up when she started proofreading her essays before handing them in. Her teacher saw an improvement in her spelling, punctuation, and grammar.
Daniel is a freelance proofreader and copy editor. Most of his proofreading business comes from publishing houses. However, he is also building up a clientele of firms who want him to proofread their in-house publications. He is currently checking a health and safety manual for a shipping company.
The Writing Center at the University of North Carolina at Chapel Hill in the United States advise writers to distance themselves from their writing before proofreading.
They note that writers miss errors if they proofread straight after writing. Instead, they recommend taking a break of hours, days, or even weeks. It takes fresh eyes and a clear head to "see what is really on the page."
---