Excessive financial market bets pose a growing risk to the world economy, says the International Monetary Fund (IMF). All you need is a change in US interest rates or some geopolitical tension to spook investors which could trigger a far-reaching domino effect.
The IMF still expects global GDP to accelerate during the second half of this year, after a bumpy first half.
However, it expressed grave concern at the level of financial bets funded with borrowed money, adding that the system could easily collapse if the Fed's monetary policy suddenly changed, or conflicts in the Middle East and Ukraine escalated.
"(There is concern that) excessive risk-taking may be building up, which could sharply reverse in the run-up to US rate hikes or should geopolitical events trigger higher risk aversion."
Investors over-optimistic
Funds keep flowing into shares and bonds, even in markets with weakening growth, or where recovery is either uncertain or extremely fragile, the IMF wrote. Investors are clearly underestimating credit risks, the report authors believe.
The authors wrote:
"Valuations in virtually all major asset classes are stretched relative to past norms. Investor sentiment has remained positive despite mixed evidence on the strength of the recovery and geopolitical tensions."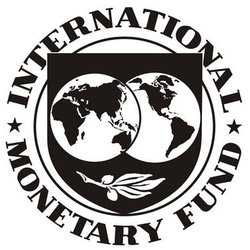 Investor optimism in weak markets does not makes sense, says the IMF.
The IMF report has been prepared ahead of the meeting this weekend in Cairns, Australia, of finance and central bankers from the Group of 20 nations.
In April, the Washington-based institution forecast global GDP would grow by 3.6% in 2014. In July the prediction was revised down to 3.4%.
On Wednesday, the US Federal Reserve said interest rates will remain near zero for a "considerable time". At the same time, however, it added that it may raise them earlier than expected. Most took the Fed's message to mean "Anything can happen, who knows?"