First Solar, Inc. is a multinational leader in manufacturing photovoltaic (PV) solar energy solutions.
The company has been at the forefront of developing, financing, enginerring, constructing, and operating some of the world's biggest grid-connected PV power plants.
It currently provides competitively priced utility-scale PV solutions for system owners and low cost solar electricity to end-users.
The company is "committed to continually lowering the cost of solar electricity, and in the long-term, we plan to compete on an economic basis with conventional fossil-fuel-based peaking power generation."
First Solar, Inc. was the first solar panel manufacturing company to cut its manufacturing cost to $1 USD per watt.
The company uses cadmium telluride (CdTe) as a semiconductor to produce panels as opposed to those manufactured from crystalline silicon (which are much more expensive).
The company, based in Tempe, Arizona, is publicly listed on the NASDAQ Stock Market under the ticker symbol 'FSLR'.
Harold McMaster founded Solar Cells, Inc. in 1990. It first started production of commercial products in 2002 and in 2005 it reached an annual production of 25 megawatts (MW).
Overview

CEO: James A. Hughes
CFO: Mark R. Widmar
Chairman: Michael J. Ahearn
Type: Public
Industry: Solar Energy
Publicly listed on the New York Stock Exchange (NYSE)
NASDAQ stock ticker symbol: FSLR
S&P 500 Component
Revenue: $3.308 billion USD (2013)
Net income: $353 million USD (2013)
Diluted earnings per share: $3.70 USD (2013)
Founded: 1990
Founder(s): Harold McMaster
Employees: 4,850 (2013)
Corporate headquarters: 350 West Washington Street, Suite 600, Tempe, Arizona 85281, USA
Corporate contact number: (602) 414-9300
Website: http://www.firstsolar.com/
---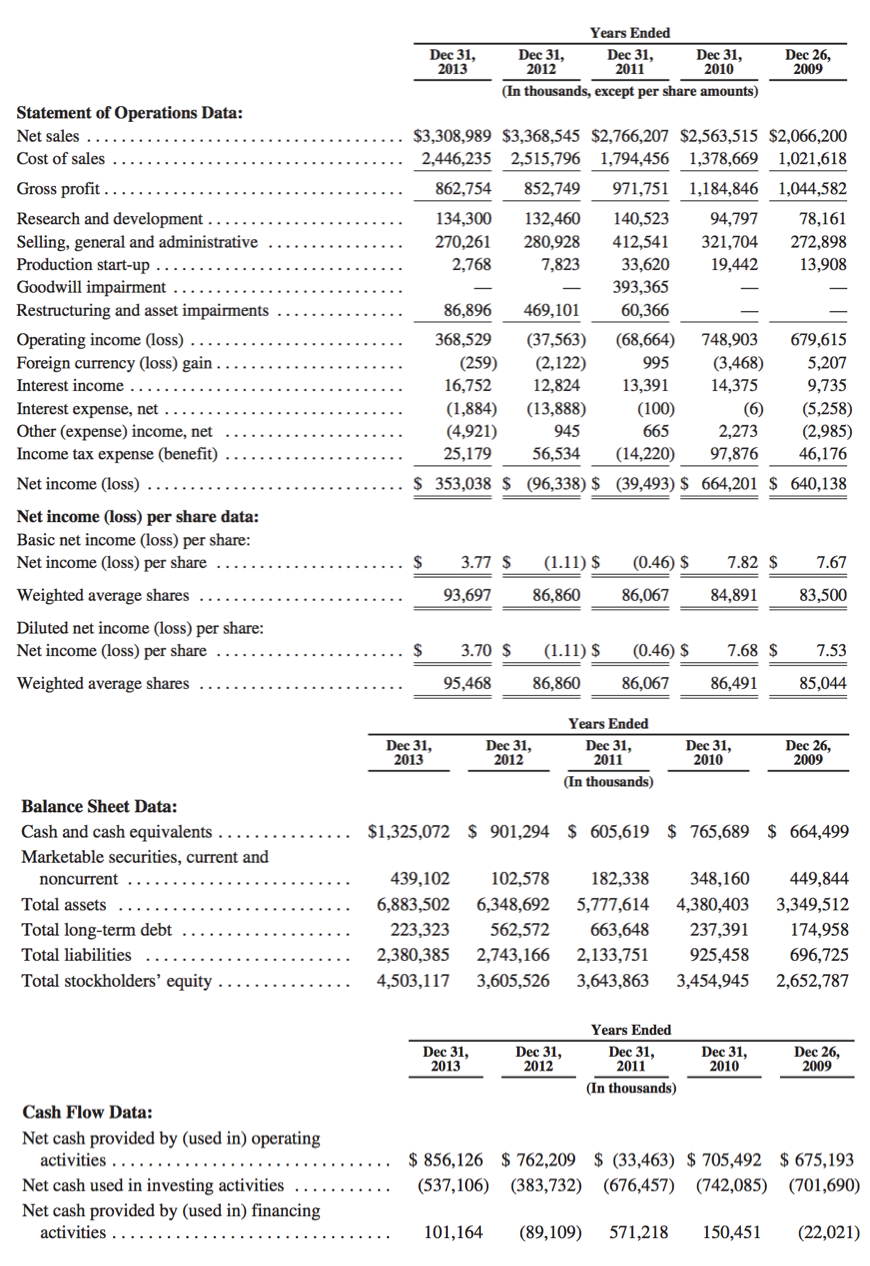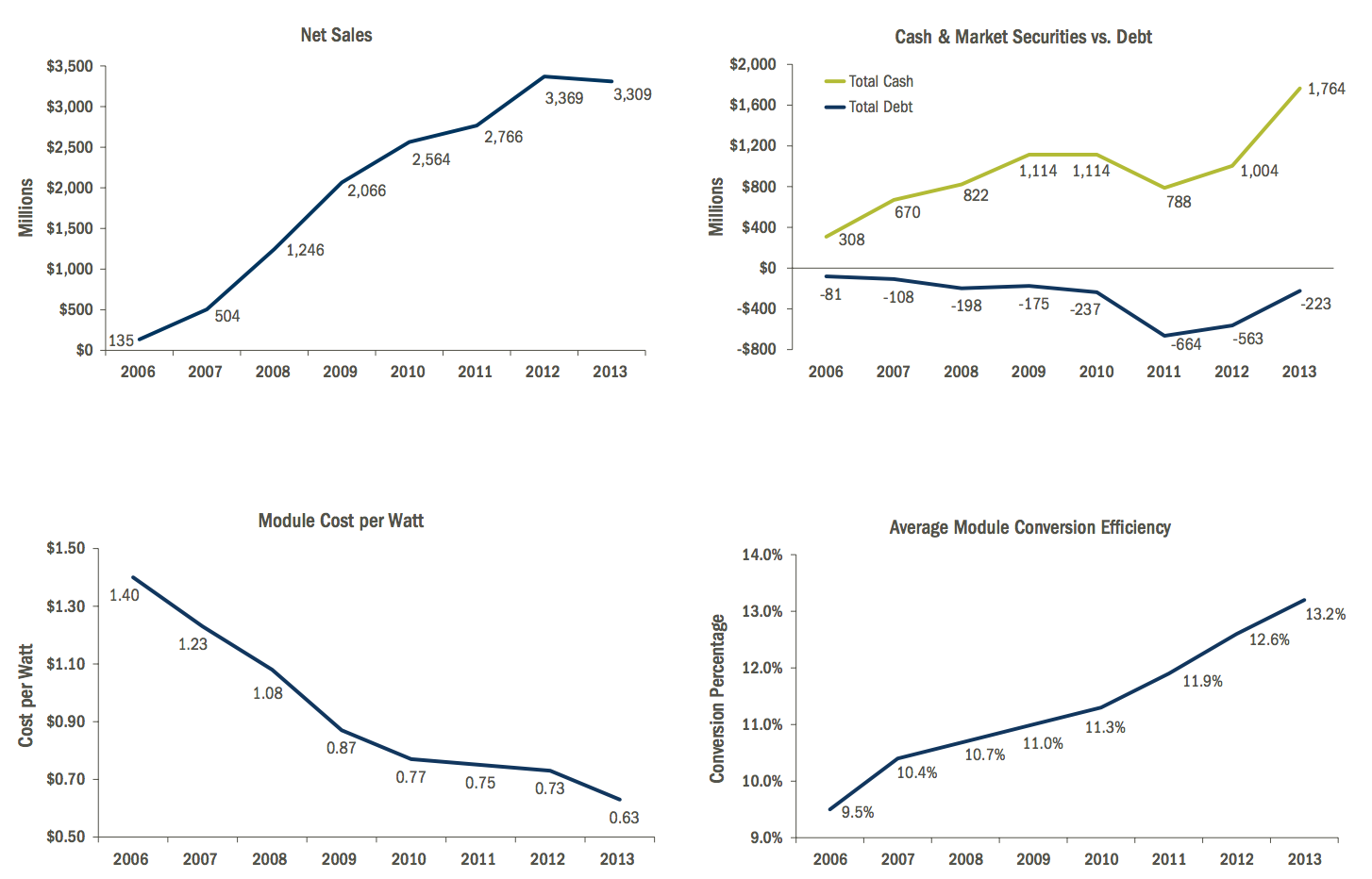 Source: "First Solar, Inc. 2013 Annual Report"
---