Ford will be generating 1,000 new jobs at its Oakville Assembly in Ontario, Canada, transforming it into one of its most competitive and advanced manufacturing plants.
The Oakville Assembly will be where Ford plans on building the new Edge utility vehicle – which will export to over 100 countries.
In 2013 Ford announced that it would be investing C$700 million in its Oakville Assembly to maximize manufacturing capability and meet increasing global demand.
Over 1,000 new jobs will be created as the company turns the plant into one of its most prominent manufacturing locations. Total employment at the plant will be more than 4,000 by the end of the year.
Joe Hinrichs, Ford president of The Americas, said:
"The new 2015 Ford Edge sets a new standard in its class and will show countries around the world Canadian quality at its best. New jobs at Oakville Assembly will strengthen our investment in Canada and increase our capabilities as we gear up for one of the most anticipated launches at Ford."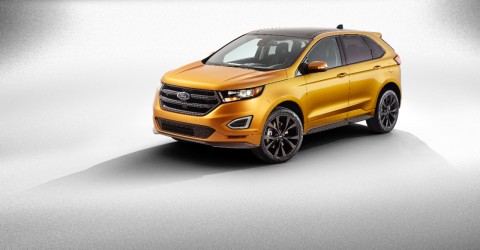 The 2015 Ford Edge
Dianne Craig, president and CEO, Ford of Canada, said:
"Investment in auto manufacturing pays off, and Oakville Assembly is proof of that. Not only is the investment helping us meet much-needed capacity for high demand products produced in Canada, it's creating jobs. It is a proud time at Ford of Canada as we welcome new employees to our team."
Jerry Dias, Unifor, national president, said:
"The investments made by all stakeholders, Ford, the workers and government, in the Oakville transformation are paying off for Ontario and for Canada. The project is resulting in significant new jobs and generating enormous economic and fiscal benefits. This is a great example of why a national auto strategy really pays off for our whole economy,"
The Canadian government is welcoming the news of new, high-quality, jobs being added in Oakville.
Federal Industry Minister James Moore, said:
"Our government welcomes the news of the latest round of hirings in Oakville. We are committed to strengthening Canada's economy while creating high-quality jobs here in Canada. The federal investment in the Oakville Assembly plant has helped transform it into a state-of-the-art manufacturing facility and one of Ford's most advanced facilities globally. It demonstrates once again that Canada is a great place to build cars,"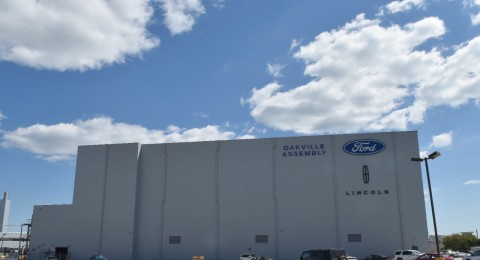 The plant currently manufactures the Ford Edge, Flex, the Lincoln MKX, and the Lincoln MKT. It will now begin manufacturing the 2015 global Ford Edge (the first Ford model line with a standard EcoBoost engine), which is set to go on sale in early 2015.