Tesco's accounting system is to be investigated by the Financial Conduct Authority (FCA), the UK's financial watchdog. A scandal emerged when the world's second largest retailer announced on September 22nd that it had inflated its profit guidance by ₤250 million.
The company had been posting income it had not yet earned too early and incurred costs too late.
In an official announcement, Tesco wrote:
"The Financial Conduct Authority (FCA) has notified Tesco that it has commenced a full investigation following the overstatement of expected profit for the half year which was described in our announcement of 22 September 2014 and which is currently the subject of an independent review by Deloitte."
"Tesco will continue to co-operate fully with the FCA and other relevant authorities considering this matter."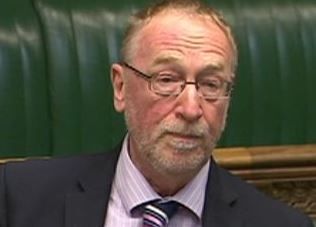 MP Adrian Bailey says Tesco executives may be brought before the Commons Business Committee to answer questions.
Four Tesco executives suspended
Tesco has already suspended four senior executives, including UK Managing Director, Chris Bush, Food Commercial Director, John Scouler Food Sourcing Chief, Matt Simister, and UK Finance Director, Carl Rogberg.
Tesco's UK retail grocery market share fell from 30.2% last year to 28.8% in August. It is facing fierce competition from cheaper supermarkets, such as Lidl and Aldi which are attracting cost-conscious shoppers in ever-increasing numbers.
The London-based supermarket chain may also come under scrutiny from UK lawmakers. Last week, Adrian Bailey, Chairman of the Commons Business Committee, suggested interrogating top executives about the accounting fiasco.
Tesco said last week it is too early to determine whether the accounting scandal is the result of fraudulent activity.
News about the inflated profit guidance emerged when a whistleblower informed the supermarket's legal department, which then told the London Stock Exchange.
The prospect of Britain's largest retailer misrepresenting its books sent investors running for cover. In September the company's share price plunged. On Monday alone, over £1.5billion was wiped off the value of Tesco plc.