Ford announced that it will be investing $4.5 billion in electric vehicle technology.
By the end of the decade the company expects for it to have added 13 new electrified vehicles to its portfolio of vehicles. Over 40 percent of Ford's global nameplates are expected to come in electrified versions.
News of the investment comes following an announcement by Ford in which the carmaker said that it will be expanding its electrified vehicles research and development program in Europe and Asia this year.
Ford electric vehicle investment infographic:
New fast-charging electric Ford Focus
The automotive giant says that part of the investment will go towards a new electric fast-charging Ford Focus.
The electric Focus will feature a fast charging system capable of recharging the car's battery to 80% in just half an hour – around two hours faster than today's Focus Electric. The car has a projected 100-mile range.
The new electric Focus will come with an EcoGuide LCD Instrument Cluster helping the driver see real-time EV power usage to maximize vehicle efficiency.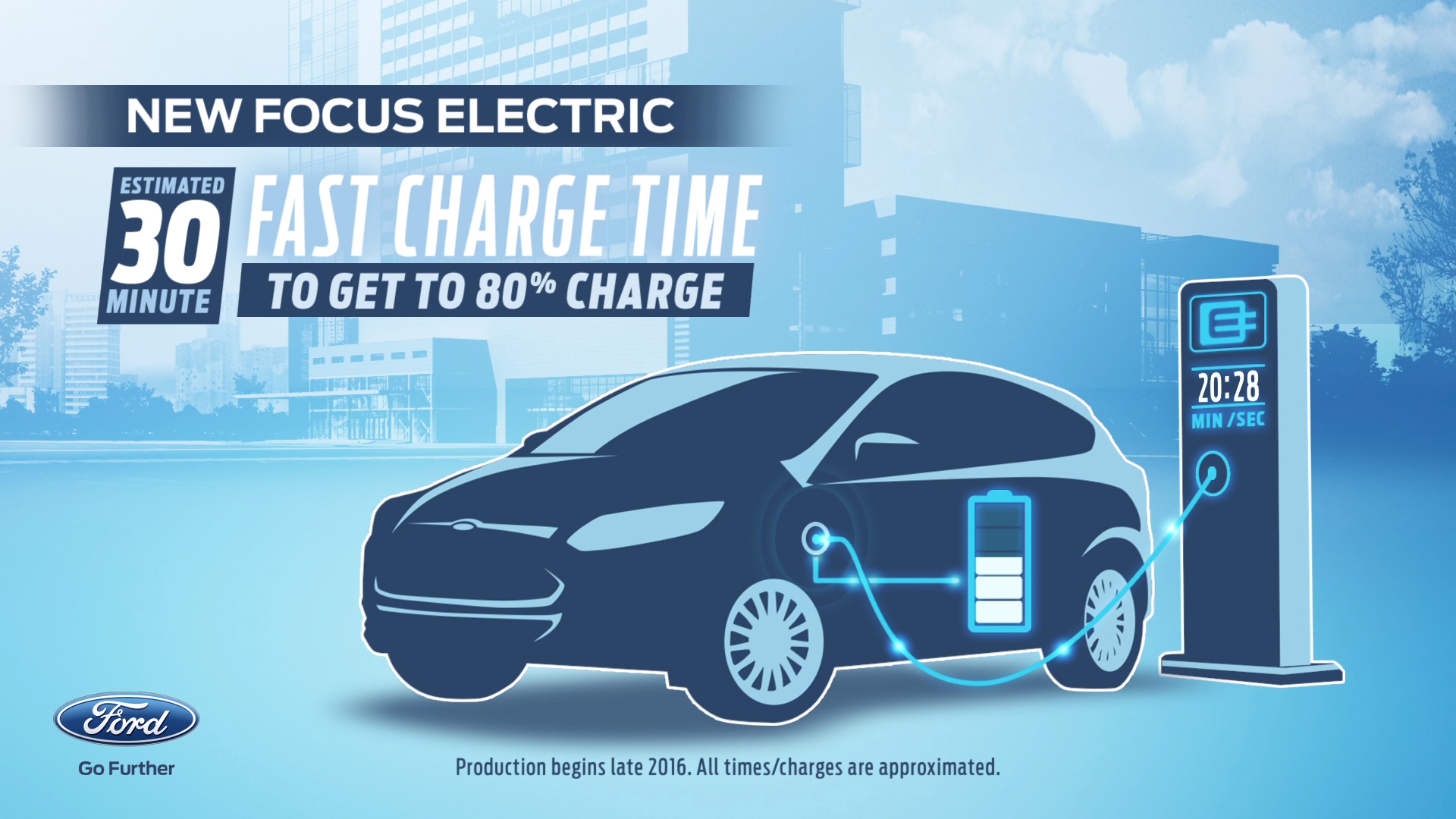 The new electric Focus is expected to debut in 2017.
Ford says it wants to focus on the customer experience
Ford also said that it wants to 'set itself apart' in the marketplace by focusing on customer experience and not just the vehicle itself.
"The challenge going forward isn't who provides the most technology in a vehicle but who best organizes that technology in a way that most excites and delights people," said Raj Nair, executive vice president, Product Development.
"By observing consumers, we can better understand which features and strengths users truly use and value and create even better experiences for them going forward."
---
---
Raj Nair added: "We fully anticipate we'll be introducing vehicles with competitive range.
"We are using new insights from anthropologists, sociologists, economists, journalists and designers, along with traditional business techniques, to re-imagine our product development process, create new experiences and make life better for millions of people".