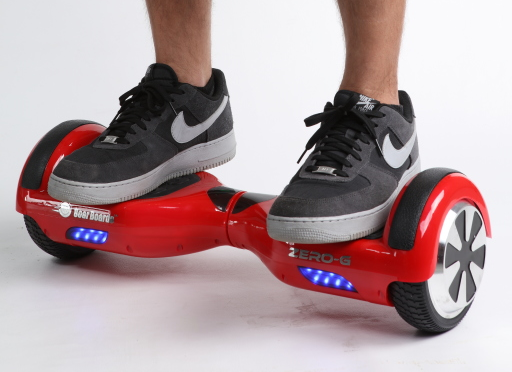 Amazon has stopped selling hoverboards following various reports of fires caused by the self-balancing scooters.
Links to a number of different hoverboards on the retailer's website reportedly disappeared, according to Best Reviews – a company incubated out of the Harvard Innovation Lab focusing on providing consumers with detailed data and insight about new products to hit the market.
Swagway, one of the major sellers of hoverboards, told The Verge that Amazon is questioning manufacturers of hoverboards about safety standards and has already begun removing a number of boards from its online store.
Swagway said in a statement to The Verge:
"Amazon just sent out a notice to all "hoverboard" sellers to "provide documentation demonstrating that all hoverboards you list are compliant with applicable safety standards, including UN 38.3 (battery), UL 1642 (battery), and UL 60950-1 (charger)."
"Swagway already meets all those certifications and is happy that Amazon has decided to take steps to weed out the low quality boards. As safety is always on the forefront for Swagway, we're glad that this is taking place, especially in light of recent concerns with the fires with the poor quality batteries.
"On that note, we're also in the process of working on measures, to help consumers identify between an authenic Swagway and the many imitation boards that are adding our branded logo to their unauthorized boards. Meanwhile, we ask that consumers only purchase from authorized retailers as an added precaution."
It was a necessary move by the online retail giant. Nine states across the US over the past few weeks have reported fires caused by hoverboards that didn't comply with basic safety standards.
---
---
In the UK, over 15,000 hoverboards were recently seized at airports and ports over fears that the boards may overheat, explode, or catch fire.
Fire Brigades in city of London and Buckinghamshire said that there have been countless house fires caused by faulty hoverboards.
One Family in the English county of Kent said that their hoverboard exploded while charging in the kitchen, causing £25,000 (approx. $38,000 USD) worth of damage.