A free trade deal between Canada and the European Union may simply not be possible after being blocked by a small region in Belgium.
Canadian Trade Minister Chrystia Freeland walked out of talks with one of Belgium's regional parliaments on Friday, saying the EU was "not capable" of signing an agreement.
The Canada-EU trade deal, or CETA, aims to eliminate 98% of tariffs between Canada and EU.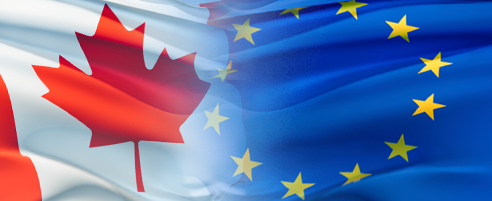 However, the deal is being single handedly blocked by Wallonia, a tiny French speaking region of Belgium with a population of just 3.5 million. It's understood that Wallonia opposes the deal as it sees it as a threat to farmers and welfare standards.
Ms Freeland told reporters after leaving the Belgian regional parliament: "It seems obvious that the EU is now not capable of having an international agreement, even with a country that shares European values such as Canada, even with a country that is so kind and patient.
"Canada is disappointed. I am personally very disappointed. I have worked very very hard. We have decided to go home. I am truly very, very sad."
---
---
Deal is not dead, says Belgium's ambassador to Canada
The Belgian ambassador to Canada, Raoul Delcorde, said in an interview with CBC News on Friday that there are still ways for the deal to be saved.
"I would not say the deal is dead, first of all, I think there are still some ways to salvage the negotiations," Delcorde told host Rosemary Barton.
"I speak for myself here, I cannot imagine that a treaty which was negotiated during, I believe, seven years could be killed by a stroke of a pen," he said. "I think that this is actually the best treaty you can imagine in terms of free trade for the 21st century.
"We have to do something and I don't know about any Plan B yet, but something has to be done, because, and this is the view of many, this is a good treaty."
Head of European Parliament says he will hold emergency talks to save the deal
Martin Schulz, president of the European Parliament, has said he intends to revive talks by meeting Freeland at 0730 local time (0530 GMT) on Saturday and Walloon premier Paul Magnette an hour and a half later.
"We can't stop at last mile," he said on Twitter.