Nintendo just unveiled its latest video game console, the Switch.
The Switch is portable console and the world's first hybrid of a handheld device and home console – bridging the gap between consoles such as the Xbox and handheld devices such as the PSP or Nintendo DS.
Whilst the console is resting on its 'dock' it can connect to a TV for a home console experience.
Simply lifting Nintendo Switch from the dock transitions it to portable mode – a completely handheld device.
Video – "First Look at Nintendo Switch"
---
"Today's video incorporated short glimpses of representative gameplay to demonstrate the liberating nature of the Nintendo Switch home gaming system," Nintendo said.
---
The console has two motion-sensitive 'Joy-Con' controllers which are detachable from either side of the Switch.
For single player use the controllers can be held in each hand or two people can use one Joy-Con controller each for multiplayer use.
According to Nintendo: "One player can use a Joy-Con controller in each hand; two players can each take one; or multiple Joy-Con can be employed by numerous people for a variety of gameplay options. They can easily click back into place or be slipped into a Joy-Con Grip accessory, mirroring a more traditional controller."
There will also be a more traditional looking controller available, called the Nintendo Switch Pro Controller, which gamers can use instead of the Joy-Con controllers.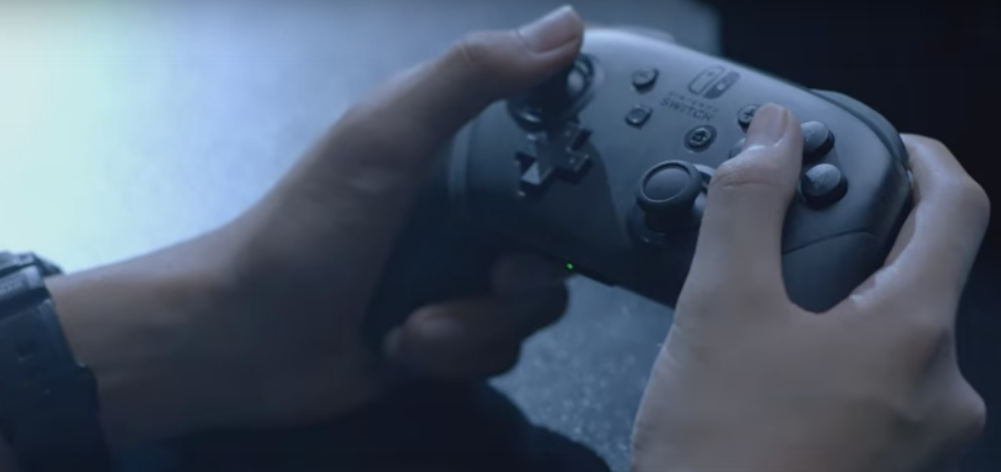 "Furthermore, it is possible for numerous people to bring their Nintendo Switch systems together to enjoy local multiplayer face-to-face competition," Nintendo added.
---
---
The Switch is powered by a custom Tegra processor
According to a blog post by Nvidia, the Nintendo Switch is powered by the performance of a custom Tegra processor.
"The high-efficiency scalable processor includes an NVIDIA GPU based on the same architecture as the world's top-performing GeForce gaming graphics cards," Nvidia said.
Adding: "The Nintendo Switch's gaming experience is also supported by fully custom software, including a revamped physics engine, new libraries, advanced game tools and libraries. NVIDIA additionally created new gaming APIs to fully harness this performance. The newest API, NVN, was built specifically to bring lightweight, fast gaming to the masses.
"Gameplay is further enhanced by hardware-accelerated video playback and custom software for audio effects and rendering.
"We've optimized the full suite of hardware and software for gaming and mobile use cases. This includes custom operating system integration with the GPU to increase both performance and efficiency."
Nintendo says that full game demonstrations, the list of launch window titles, as well as launch date, price, product configuration and related specifics, will be shown and announced prior to the March launch.