Dr. Jens Weidmann, president of Germany's Bundesbank, told the Frankfurter Allgemeine Sonntagszeitung Sunday newspaper that Germany's GDP (gross domestic product) is likely to perform more strongly than expected in 2015.
Dr. Weidmann, who is vehemently against European Central Bank (ECB) President Mario Draghi's proposal to buy sovereign bonds, added that the Eurozone's economic situation is not as dire as most people think.
Dr. Weidmann is one of the 24 members of the ECB's Governing Council.
Mr. Draghi and the rest of the ECB's Governing Council are closely watching the Eurozone's alarmingly low inflation rate following the decline in oil prices. Eurozone inflation is well below the ECB's target of 2%.
ECB colleagues say Weidmann and Draghi are barely on speaking terms. (Photo: Deutsche Bundesbank)
Dr. Weidmann was quoted as saying "As things are at the moment and if oil prices remain this low, inflation will be lower than expected, but growth will be better."
Earlier in December, the Bundesbank revised its predicted German GDP growth down by nearly 50% to 1% for 2015, and reduced its forecast for 2014 from 1.9% in June to 1.4%. Germany has the fourth-largest GDP in the world.
However, Dr. Weidmann insisted "The situation in Europe isn't as bad as some people believe."
Having used every measure possible so far, the ECB says it is only left with the option of quantitative easing, i.e. buying sovereign bonds.
Dr. Weidmann is strongly against such a step. He says the ECB risks becoming the paymaster of troubled Eurozone governments and will veer from its prime directive – maintaining stable prices.
We have been given a stimulus program on a silver platter – cheap oil – Dr. Weidmann points out. "Why should we add to that with monetary policy?"
He says the ECB should not be prompted to buying up sovereign bonds in response to pressure from financial markets.
Professor Christoph Schmidt, head of the panel of economists that advises the German government, told the Welt am Sonntag weekly that there is no reason for the ECB to start purchasing sovereign bonds now to boost Eurozone growth.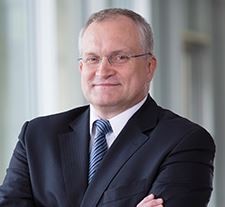 Professor Schmidt, who could not exclude the risk of deflation, said "The Central Bank has already introduced various measures to help growth … we see no reason to buy up state bonds now."
Other Eurozone countries disagree with the Bundesbank president. Italy and France are rapidly sliding into a deflationary spiral, Belgium and Greece are already in one. These four countries say that the oil-price fall is nowhere near enough of a stimulus.
Was monetary union doomed to self-destruct?
Many hitherto pro-euro economists are starting to wonder whether the whole currency union idea might have been the worst thing the European Union ever did. Pushing countries with completely different inflation rates, budget deficits and industry and labor costs into one single currency was asking for trouble.
Today, the euro is too low for Germany and too high for the peripheral (Mediterranean) nations. Germany cannot raise its currency while Italy, Spain, Greece and Italy can't devalue. They are all, with completely different economies, stuck on the same train.
The United Kingdom looks on, breathing a sigh of relief that it chose to stay out.