Stock markets across the world plunged on Monday amid fears of a China-led economic slowdown.
It was a very volatile day of trading, with the Dow Jones dropping as much as 6% before recovering slightly to close down 3.58%, or 588.47 points, to 15,871.28.
The S&P 500 was down 3.94%, or 77.68 points, closing at 1,893.21. The index is 11% lower than the all time high it hit in May.
S&P 500 Index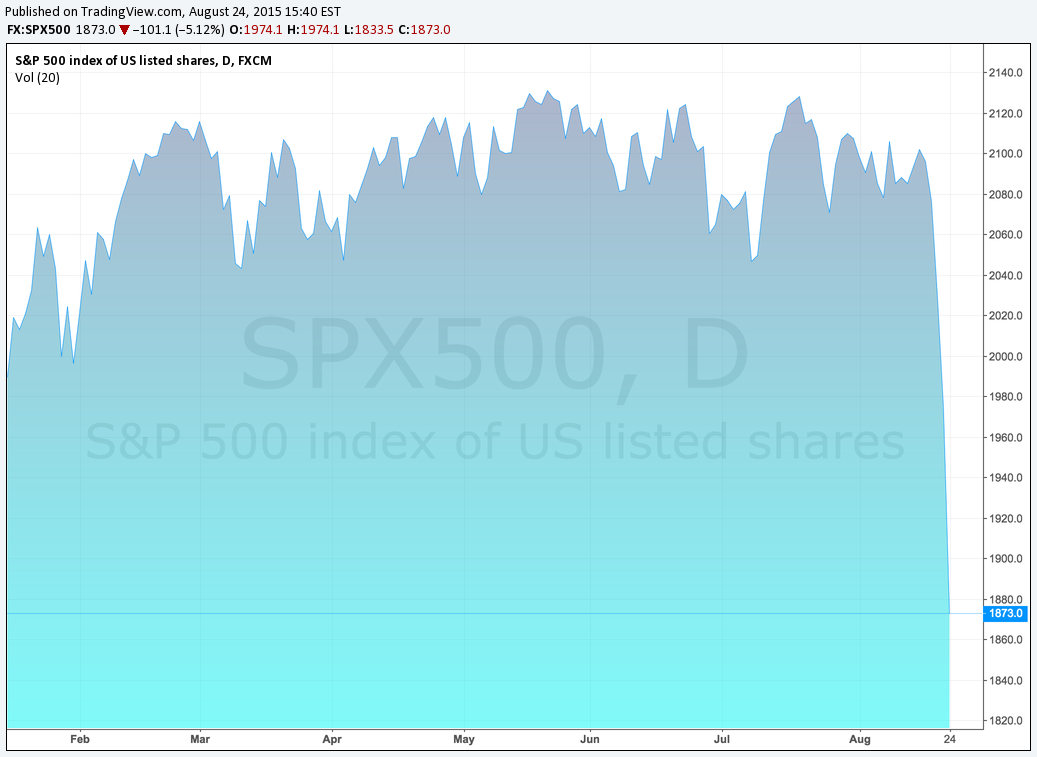 The S&P 500 fell into correction territory on Monday.
The Nasdaq index, home to tech giants such as Microsoft, Cisco, Intel, Oracle and Sun Microsystems, closed 3.83% lower, or 180 points, to 4,526, after recovering from an earlier plunge of 8%.
Will the US stock market continue to drop?
According to Reuters, DoubleLine Capital co-founder Jeffrey Gundlach said that US stocks are likely going to see another wave of heavy selling pressure before the market connection runs its course.
"The U.S. stock market is in a mode of uncertainty, at best," Gundlach said in a telephone interview with Reuters. "You don't correct all of this in three days."
Global markets also suffer
The London FTSE 100 index closed down 4.6% at 5,898.87. At one point the FTSE 100 had dropped as much as 6%, which wiped almost £100 billion off its value.
FTSE 100 Index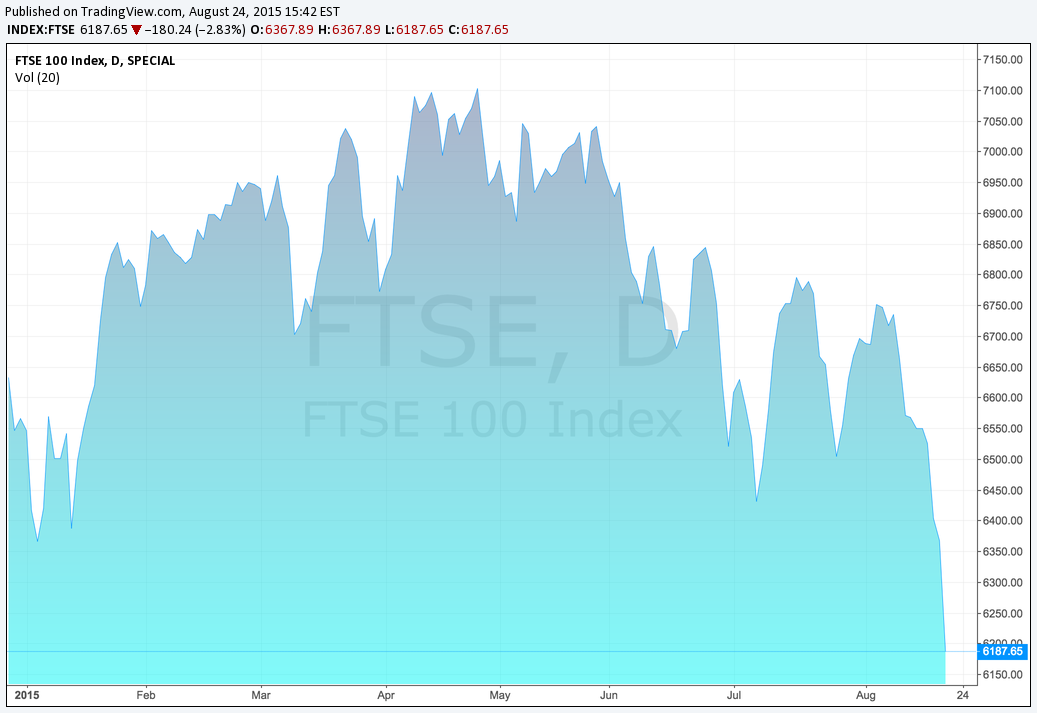 The FTSE 100 index has dropped for ten consecutive sessions.
The benchmark French stock market index CAC 40 fell 5.35% and the German DAX index closed 4.71% lower.
Japan's Nikkei 225 fell 4.60%, while the Shanghai Composite Index plunged 8.49%.
---