General Motors has partnered up with the ride-hailing company Lyft to create an integrated network of on-demand autonomous vehicles in the U.S.
GM will invest $500 million in Lyft as part of a new $1 billion round of funding – valuing Lyft at $5.5 billion. It is the first time that a traditional automotive company has partnered up with a ride-hailing service.
"We believe that the first large-scale deployment of autonomous vehicles will be in this kind of on-demand, ride-share platform," GM President Dan Ammann said in an interview with the WSJ.
The development of a network of on-demand autonomous vehicles will combine GM's advancing autonomous technology and Lyft's platform of ride-sharing services.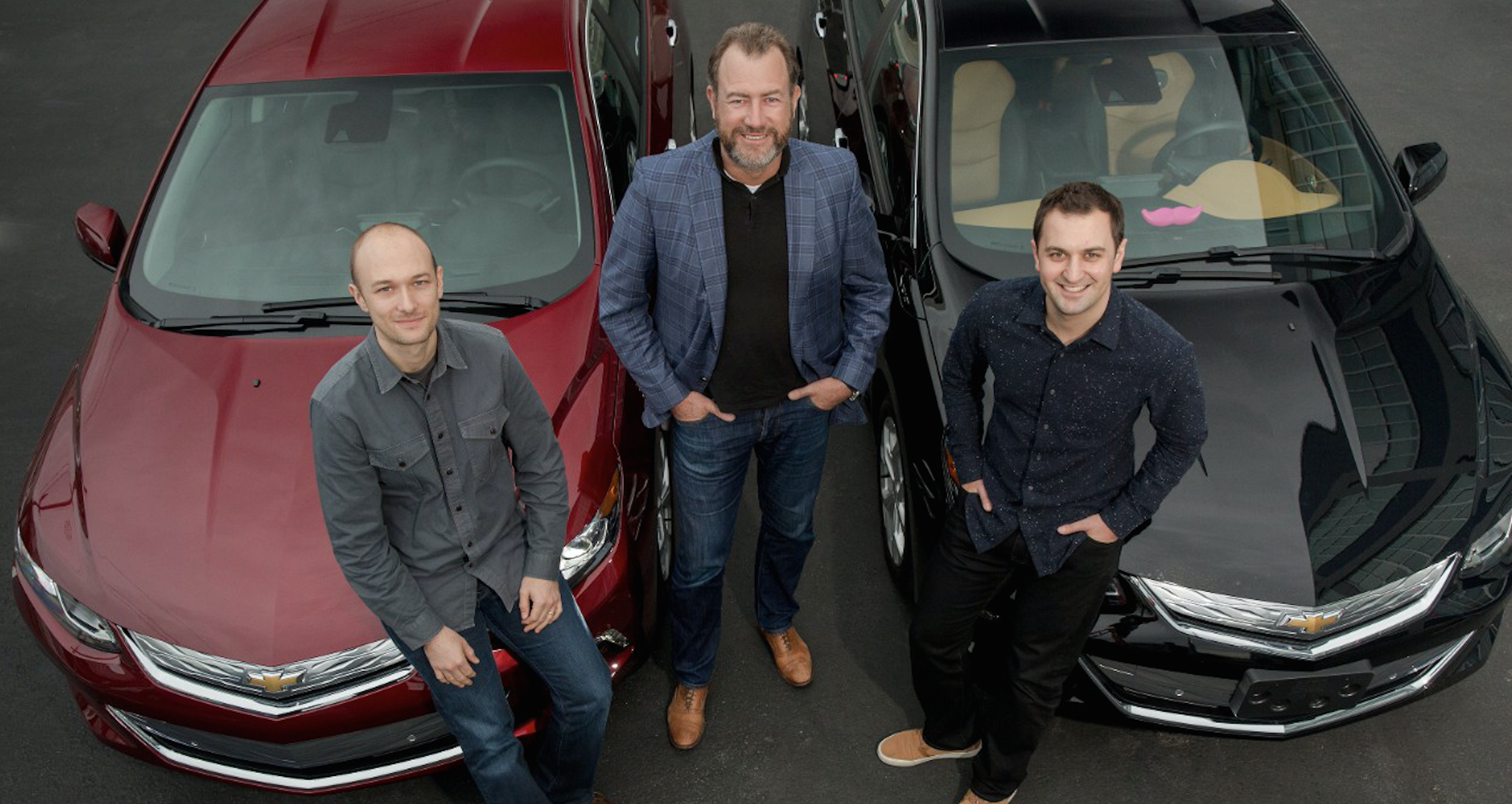 General Motors President Dan Ammann (center) with Lyft Inc. co-founders John Zimmer (right) and Logan Green (left)
GM will become a preferred provider of short-term use vehicles to Lyft drivers through rental hubs in various cities in the U.S.
"We see the future of personal mobility as connected, seamless and autonomous," said GM President Dan Ammann. "With GM and Lyft working together, we believe we can successfully implement this vision more rapidly."
John Zimmer, president and co-founder of Lyft, said: "Working with GM, Lyft will continue to unlock new transportation experiences that bring positive change to our daily lives. Together we will build a better future by redefining traditional car ownership."
Traditional carmakers have been pressured to adapt to an industry that's being threatened by progress in autonomous technology and new mobility services.
---
---
The move by GM highlights the industry's desire to become more involved in these new technologies/services before it's too late.
Many automakers are trying to stop Silicon Valley from dominating the future of self-driving cars by pumping resources into the development of their own autonomous vehicle
Lyft was founded in June 2012 by Logan Green and John Zimmer to reconnect people and communities through better transportation. Lyft is the fastest growing rideshare company in the U.S and is available in more than 190 cities.
---
'GM and Lyft to Shape the Future of Mobility' – Video:
---