Vancouver-based gold producer Goldcorp Inc. announced on Monday that it is to acquire all outstanding shares in Toronto-based precious metals explorer Probe Mines Limited for approximately C$526 million (US$440 million).
Under the "friendly plan of arrangement", each common share of Probe that Goldcorp does not own will be exchanged for 0.1755 of a Goldcorp common share. Goldcorp already owns 9.3% (8.4 million) of Probe's shares.
The transaction values each Probe share at C$5, based on the closing price of Goldcorp's common shares on the Toronto Stock Exchange on January 16, 2015.
The consideration received by Probe shareholders represents a premium of 49% to Probe's closing price on January 16.
Goldcorp will issue about 17 million shares. This number may be adjusted depending on the number of options and warrants exercised under the arrangement.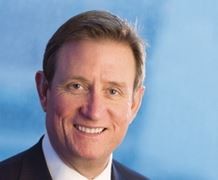 The Jeannes said the transaction should be completed in late March 2015. (Image: Goldcorp Inc.)
Probe shareholders will receive, in addition to the Goldcorp share, an interest in a new exploration company ("New Probe") containing Probe's mineral properties in the ring of Fire in Northern Ontario. They will also receive C$15 million in cash and certain other assets that Probe currently owns.
Goldcorp will own about 9.3% of New Probe after the transaction is completed and says it "looks forward to supporting New Probe in the execution of its business plan."
Probe's main asset is the Bolden Gold project near Chapleau, Ontario, about 160 km west of Goldcorp's Porcupine mine.
The Borden Gold project is believed to have "reported underground constrained indicated resources of 1.6 million ounces of gold (9.3Mt @ 5.39g/t) and inferred resources of 0.4 million ounces of gold (3Mt @ 4.37g/t) at a 2.5g/t gold cut-off grade. The deposit remains open along strike and at depth," said Goldcorp.
Goldcorp's President and CEO Chuck Jeannes said:
"This transaction is consistent with Goldcorp's longstanding strategy of securing growth opportunities in and around our existing districts with a focus on low-cost, high-quality gold production. Borden is a high-quality deposit that is mineable through conventional underground mining methods. Goldcorp is uniquely suited to add Borden to its asset portfolio due to its proximity to our Porcupine operation, which includes the large milling facility at the Dome complex."
"Transporting ore to Porcupine would significantly reduce capital costs and permitting requirements compared to a stand-alone development while delivering higher-grade gold production to Porcupine within a relatively short development period. In combination with the recently-announced sale of the Wharf mine, this strategic acquisition is the latest example of our commitment to upgrading the quality of Goldcorp's overall asset portfolio."
The boards of directors of both companies have approved the Arrangement. It now needs to be approved by 66⅔% of the Probe common shares. A special shareholders' meeting has been called to approve the transaction.
Chairman of Probe, Jamie Sokalsky, commented:
"We believe this transaction is an excellent outcome for Probe shareholders as it provides them with a significant premium that recognizes the value embedded in Borden. In addition, New Probe will be well funded and will continue to expose Probe shareholders to further potential exploration and development success."
"New Probe will also have an experienced Board of Directors and management team, and sufficient financial resources to immediately undertake active exploration. We welcome Goldcorp as a committed shareholder in New Probe and we look forward to creating ongoing value for shareholders."
If the transaction is not completed, Probe has agreed that it will pay Goldcorp a C$18.4 million termination fee.
Goldcorp, whose balance sheet is relatively debt free and share price has outperformed the sector, is likely to continue on its acquisition drive.
The Wall Street Journal quoted Goldcorp's chairman Ian Telfer who said his company would be seeking acquisitions outside North American, possibly in Australia and South Africa.
Earlier this month, Goldcorp agreed to sell its South Dakota Wharf mine to Coeur Mining Inc. for US$105 million. It also announced that it would take a 4th quarter impairment charge of $2.7 billion on its Argentinian Cerro Negro gold mine.