Google announced on Tuesday that Ruth Porat will be the company's new Chief Financial Officer (CFO).
Porat served as Chief Financial Officer and Executive Vice President of Morgan Stanley since January 2010.
She was named the "Best Financial Institutions CFO" in a poll conducted by Institutional Investor for its "2014 All-America Executive Team".
The move comes at a time when Silicon Valley tech giants have been scrutinized for promoting and hiring too few women.
Earlier this month Google's CFO of seven years, Patrick Pichette, announced that he would be stepping down to retire, which is why the tech giant has been on the hunt for a solid replacement.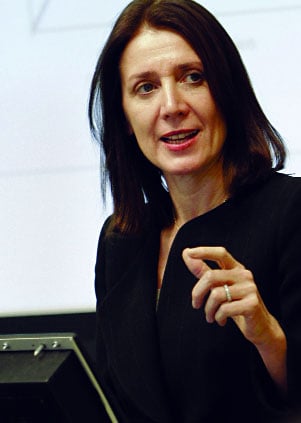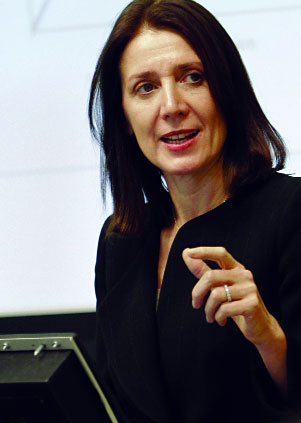 Porat, 58, will start her new job on May 26. She will end her 28-year career at the New York bank on April 30.
She is well known for helping Morgan Stanley recover after it landed itself in deep trouble during the Great Recession.
Port has a very investor-friendly attitude, which has prompted some to believe that Google may return some of its $64 billion in cash to shareholders.
Larry Page says the company is fortunate to have found such a strong executive
Larry Page, Google CEO, said:
"We're tremendously fortunate to have found such a creative, experienced and operationally strong executive,"
"I look forward to learning from Ruth as we continue to innovate in our core–from search and ads, to Android, Chrome and YouTube–as well as invest in a thoughtful, disciplined way in our next generation of big bets. Finally, huge thanks to Patrick Pichette for his seven super successful years as CFO".
---
---
Porat "delighted" to be joining Google
Ruth Porat commented:
"I'm delighted to be returning to my California roots and joining Google,"
"Growing up in Silicon Valley, during my time at Morgan Stanley and as a member of Stanford's Board, I've had the opportunity to experience first hand how tech companies can help people in their daily lives. I can't wait to roll up my sleeves and get started."
About Ruth Porat
Porat was born in England. When she was young she moved to Cambridge, Massachusetts where her father was a research fellow in the physics department at Harvard University.
The family later relocated to Palo Alto, California, where her father worked at the SLAC National Accelerator Laboratory for 26 years.
Porat is a graduate of Stanford University, and holds Master's Degrees from The London School of Economics and The Wharton School of the University of Pennsylvania.
She is also a member of Stanford's board of trustees, along with two members of Google's board, K. Ram Shriram and John Hennessy.
Google's shares rose $12.17 to close Tuesday at $577.54.
---