Google has added a new feature to its homepage that's very similar to Facebook's news feed.
Users can now see content they may be interested in, such as news stories, videos, and music before they search.
What appears on the news feed will be based on previous searches made by the user, as well as what's trending in their area and around the world.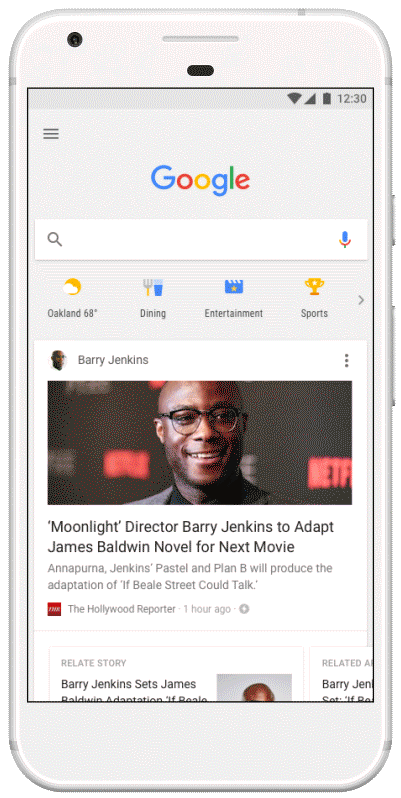 Google said in a blog post announcing the new feature:
"As the world and your interests change, your feed will continue to grow and evolve along with you. You'll notice that your feed will also reflect your interest level for various topics—for example, if you're a photography enthusiast but just casually interested in fitness, your feed will show that."
"To provide information from diverse perspectives, news stories may have multiple viewpoints from a variety of sources… and, when available, you'll be able to fact check," the company said.
Users can also follow topics that interest them the most – such as movies, music artists, sports teams – by using a new "Follow" button that appears next to certain types of search results.
"A quick tap of the the follow button and you'll start getting updates and stories about that topic in your feed," Google said.
The new feed experience is already available for those in the US using the Google app for Android (including the Pixel Launcher) and the Google iOS app.
The company said that it will be rolling out the new feature internationally over the next couple of weeks.
Mattia Littunen, a senior research analyst at Enders Analysis, was quoted by the BBC as saying that the news feed will help Google compete with rivals.
"Google has a strong incentive to make search as useful as possible," said Mattia Littunen.
"Facebook's news feed is one of its main rivals. It is competing with other ways of accessing content."