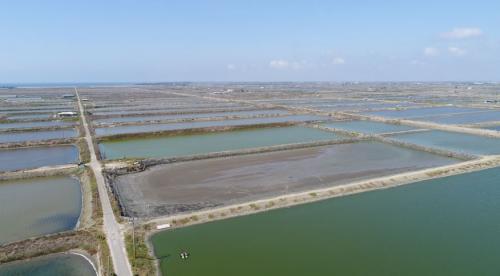 Google has signed a long-term agreement to buy the output of a 10 MW solar array in Tainan City in Taiwan. The solar array is part of a larger solar farm.
The giant American multinational technology company says the deal is a result of a collaboration it has with the Taiwanese Government and industry stakeholders. Taiwan's Government recently amended legislation.
Today, non-utility companies in Taiwan can purchase renewable energy directly and subsequently reduce their carbon footprints.
Google claims it is the first corporate power purchaser to act on Taiwan's new renewable-friendly legislation.
Google – a giant renewable energy purchaser
Since 2010, Google has signed over 30 solar energy and wind energy projects across Europe and the Americas. It is today the largest corporate buyer of renewable energy in the world.
In January, it added a fourth continent to its clean energy portfolio – Asia.
Tainan City project 40,000 solar panels
In a press release earlier this week, Google wrote:
"Standing 40,000 solar panels strong, our project in Taiwan will be located 100 kilometers south of our Changhua County data center and connected to the same regional power grid."
"As the Taiwanese government pursues further measures to remove market barriers and reduce renewable energy costs, we're hopeful that more companies will purchase renewable energy, driving even larger projects across Taiwan."
The Tainan City renewable energy project is an encouraging example of what can happen when pioneering government officials, businesses, and local stakeholders work together for a brighter future.
Google added:
"We applaud Taiwan for giving the green light to green energy initiatives like ours – the first of hopefully many more in the region."
What is renewable energy?
Renewable energy is energy that comes from a source that never depletes. In other words, we never run out of that source. As far as we are concerned, that source is everlasting. 'Everlasting,' in this sense, refers to a human timescale rather than a geological timescale.
Solar energy, for example, which involves capturing the Sun's energy and converting it into electricity, is renewable energy. We never run out of the Sun's energy.
The same applies to wind energy. We know that there will always be wind at some time, and then again and again, etc. The Tainan City project focuses on wind energy.
Hydropower, which involves harnessing the energy from moving water, is also renewable energy.
Other examples of renewable energy include geothermal energy and biomass energy.
When talking about energy, we can use the terms 'energy' or 'power.' For example, we can say either 'solar energy, wind energy,' or 'solar power, wind power.'