Greek labour unions are on a 2-day general strike in response to reforms proposed by the government to meet bailout pledges. The proposals call for severe austerity measures – pension cuts and further tax increases.
A general strike is a strike in which workers from many industries withdraw their labor.
The reforms are due to be voted on in parliament on Sunday, 8 May. The measures include a national pension of €384 a month, raising social security contributions and increasing income tax for high earners.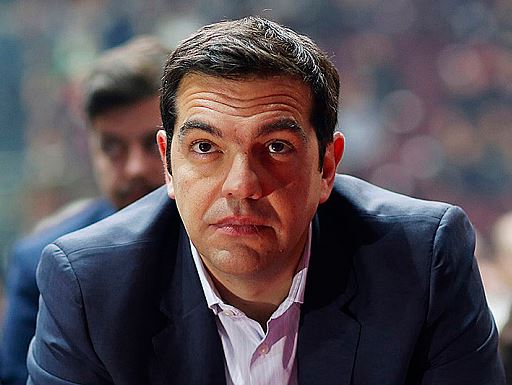 The office of Prime Minister Alexis Tsipras said the measures "fully secure people's pensions, protect the weak, spread the burden of taxes and social security contributions more fairly and safeguard the sustainability of the pension system".
However, Greece's largest private sector union, The General Confederation of Greek Workers, said that the measures were "the last nail in the coffin" for workers and pensioners.
"They are trying to prove to the Eurogroup that they are good students but they are destroying Greece's social security system," said a union spokesman.
According to a report by the BBC, public transport in Athens has been brought to a standstill – with bus, rail, metro, and tram workers refusing to work. Ferries which travel between mainland Greece to surrounding islands have been anchored in port – the PNO seafarers union's strike expected to last until Tuesday.
The controversial proposals were made as part of the government's effort to raise £4.4bn ($6.35bn) – a condition which Greece agreed to when it received its third bailout package of £86bn last summer.
---
---
IMF chief Christine Lagarde has demanded urgent talks on Greek debt relief.
In a letter seen by The Financial Times, she said: "For us to support Greece with a new IMF arrangement, it is essential that the financing and debt relief from Greece's European partners are based on fiscal targets that are realistic because they are supported by credible measures to reach them,"
In order for Greece to receive its next tranche of about €5bn (£4bn) it must pass a so-called 'first review' – creditors need to be satisfied that the Greek economy and public finances are on the right track.