Photographer Rob Powell was taking pictures of a ship on the Thames when he thought he had come across a decomposed body on the banks of the river.
What appeared to be the skeletal remains of a human was lying under Gravesend Pier, located at the mouth of the River Thames on Wednesday morning.
As Mr. Powell, who had been taking pictures for onthethames.net, approached the gruesome sight, he realised that it was just a pile of rope wrapped around old metal, which resembled a decomposed human body that had been washed up.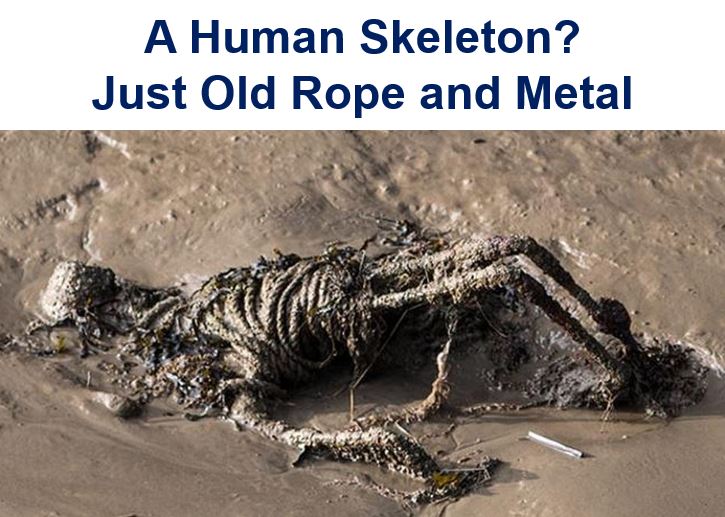 Mr. Powell got the shock of his life when he first saw the pile of old rope and metal. (Image Credit: R. Powell)
Mr. Powell said:
"I had to double take at first as it's not the kind of thing you usually see by the riverside."
"Obviously, it looked like a skeleton, which was a bit grim, and it was only when I got closer that I realised it was metal and old rope."
Against the muddy river bank, from a distance, the metal looked very much like leg and arm bones sticking out from the mud, the rope wrapped around the upper section looked like bony ribs, while a sphere-shaped object at the end resembled a skull.
Mr. Powell tweeted the photograph, which has spread across the world in several different social network sites.