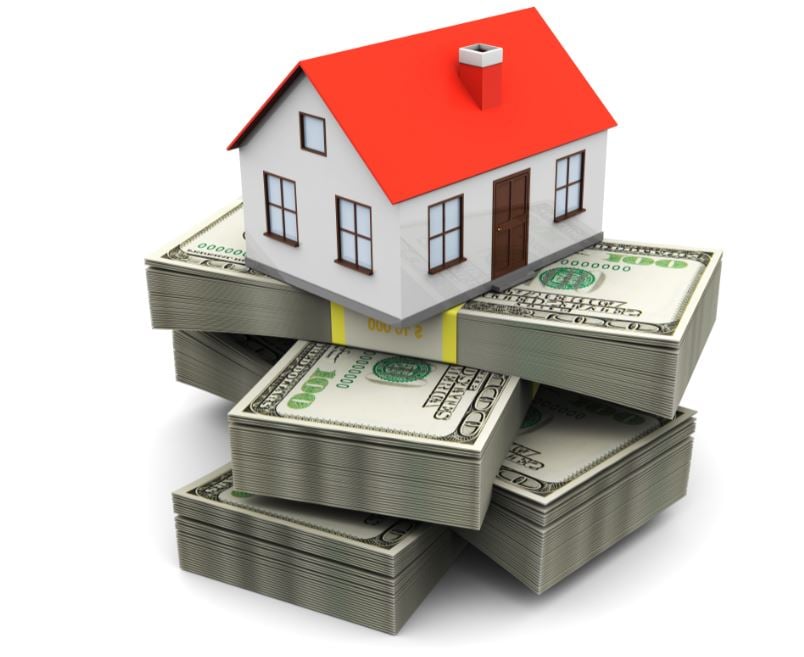 Managing to save up some money after years of hard work certainly brings a sense of satisfaction. However, keeping your savings in your bank account shouldn't be the only option you consider. Investment opportunities are available that will allow you to grow financially even further and accumulate wealth, and one industry that requires your attention first is real estate. Investing money in a property that you can later use as a rental business is one of the choices that need your consideration here. The appealing prospects of becoming a real estate investor cannot be denied, but in order for the outcomes of your choices to meet your expectations, you will need to go in the right direction, and be aware of some essential factors. Here's what you need to do after deciding to invest in real estate:
Target emerging neighborhoods
Considering the fact that you are just starting out, taking things slow and looking into smart investment opportunities will be necessary. You probably don't have the capital required to purchase buildings in the town areas with most traffic, so instead of focusing solely on the current status of different locations, try to notice potential in those neighborhoods that are currently emerging. New residential areas can become highly popular at a rapid pace, and while the price range you can now access might be quite affordable, soon, these prices could skyrocket, leaving you with a property that may soon cost even double than you have initially paid for. It's all about seeing potential and making smart moves. Emerging neighborhoods are probably the most appealing options for new investors, so do your research on the matter.
Opt for newly constructed buildings
Becoming a rental building owner isn't at all easy. Besides the initial investment made, you will be presented with a wide variety of responsibilities once you get your vacancies listed and spots occupied by tenants. The profits that could be accessed are appealing, but the work you will need to put into your new landlord role might overwhelm you. Even if you will be collaborating with a property management company, as the initial investor and current owner, many duties will still require to be carried out by you personally. When you are hunting for rental buildings that are worth the investment, one tip would be to look into newly constructed properties. Because these have been recently completed, no hidden issues will be presented and the building will last in a better condition for much longer. You probably don't want to be faced with the need of pursuing a major repair in just months after the purchase, so getting a newer property will reduce your risks in this department. New build homes are a smart investment and a safe one at the same time – you will be getting a property that looks great as well, being easier for you to put it up for rent without any further remodels or aesthetical boosts.
Work with a realtor
With limited knowledge and expertise in the field, you can easily end up making the wrong choices, and overlooking opportunities that could help you generate more profit. This is why you need to acknowledge from the start that a collaboration with a professional will be necessary here. Working with a realtor will ease the entire process of searching for an investment property and will increase your odds of coming across that perfect option that holds the characteristics you desire but also fits within your budget. Because they have access to so much information on the mater, they know the local real state scene so well (what's up for sale, which are the best neighborhoods, what properties might drop in price soon), they will be able to point you in the right direction and help you make a decision that you won't regret. With the support of an agent, all you will need to do is make your wants and our needs clear, set a budget, and they will present you with various options that fit your criteria. You won't be wasting time looking at properties that don't suit your taste, and you won't deal with unreliable sellers. Before you truly get acquainted with the world of real estate and know where to look for the most appealing investment opportunities, partnering up with an experienced and trustworthy agent is the right decision to make.
Opt for a property inspection before closing the deal
As great as the property you have eyed might look like, hidden flaws could be present without you noticing. Mold growth, leaks, improper air quality are a few examples of things that might not always be visible to the eye and could cause you inconveniences later on. The gain peace of mind and be certain you are choosing the best investment opportunity, simply request a professional home inspection before closing the deal. This way, you will be informed if there are any red flags you should know about, and prevent yourself from pending your money on a building that might require a lot of work before generating income.
Network
Networking will allow you not only to get the exposure you need to access high returns on your investment, but to be provided with further advice on the matter from investors who have more experience than you. Joining a local community will give you the opportunity of finding people who can mentor you, learning new tricks and secrets and develop your new role in the real estate market. Once you invest, new development possibilities might be waiting for you.
Investing in real estate is never a bad decision, considering the promising status of this industry. Developing wealth through real estate investments is a plausible goal, but in order to get things done properly, knowing a few pointers on the topic can make a difference. The aspects suggested in this article should be looked over and analyzed. This information can provide you with the support you needed to make the right choices and start your real estate investments on the right foot.