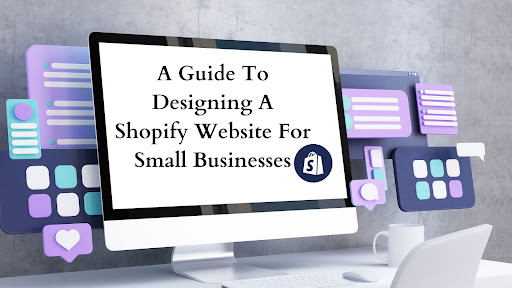 A website is the best way to create an online presence for your small business. There are many available platforms available to help you do this, and Shopify is one of them. This big e-commerce platform lets you handle your small business with a centralized solution. It can help manage your website, your inventory, and your customers as well. 
However, the problem of how to design your website is still there. To distinguish yourself from other stores and to make your products stand out from the rest, you must have a website that attracts customers. This is done by being original with your content, and catchy with your design! 
In this article, we will provide you with a guide on how to design your own Shopify website! We will teach you everything from the core needs and other extra things that you may consider just to give you a Shopify web design with an edge over others. 
Before anything else, make sure you have a Shopify account in order to follow this guide. 
Here are the following steps for you to design your Shopify website! 
1. Plan Your Website 
It's not wise to head into something without a vision, especially your website design. The very core of this step is to define what and who your business is. Once you have that and a vision of how you want to present your business, then you can get on to the technical side of design. 
The color scheme, typography, symmetry, and much more can make a huge impact on your business. You must be consistent with this as this counts as the branding of your business and how your customers will get to know you. Will you be a fun kid-friendly brand that utilizes bright colors and wacky fonts? Or maybe a minimalist-toned relaxing business that focuses on beiges and browns? It's up to you! 
The design you choose for your website will be a great way to communicate to your customers about who you are. Good design also makes your customers feel that your brand is trustworthy and of high quality. If your website is pleasing to the eyes and catchy, they would want to spend more time browsing your products. More time browning your products can generate more sales! 
There are many agencies providing Shopify website design services that can help you with implementing your designs. These agencies will solidify and execute your website design idea. You may have a vision in mind but making it a reality is more complex. You have to be knowledgeable about color theory and familiar with the available fonts on the market. Website layout and optimization are other things to consider. These can all easily be done by Shopify website design services available. 
2. Choose Your Store Website Theme 
The good thing about Shopify is it's easy to DIY! You can simply choose from their free themes and then you have a website design for your business. 
To do this, you have to click on the "online store" under the "Sales Channels" on your left-hand sidebar. From there you can explore free themes which you don't have to pay extra for to use for your website. There are also premium themes that cost extra if you want to use them. 
Make sure that when you pick your theme, it matches your vision for your store. A downside of these ready-to-use themes in Shopify is that a number of stores are already using them. There's no guarantee that your store will look unique, especially if you opt to use the free themes. 
You may also ask for help from a Shopify web developer if you really want a unique theme. They can make a Shopify website theme just for your store! You can also tell them the specific things that you want your theme to have and they will make it for you. 
3. Make It Your Own 
This step is crucial after choosing your theme. It's how you get to stand out from the rest and make your store unique! You can edit your theme to make it look however you want. 
To do this, just go to the "Online Store" tab from the left-hand sidebar. You will then see the theme that you are using. 

Click the "Customize" button 

Now get started and edit your theme! 
Once you are inside the editor, you will be able to see the things that are editable in the theme. This includes images, text, buttons, and more. You will also be able to see a live view of how your design looks after you've done the edits. You can also drag and drop the store elements to fit the layout you'd like. 
4. Add Your Products To Your Website 
This is the main event for your Shopify website design. Your products and/or services should be the highlight of your website because that's what you want to sell. 
To do this, exit the website editor and return to your Shopify dashboard. 

On the left-hand sidebar, you need to click on the "Products" tab. 

Click the "Add your products" button in the middle of the page. 
This will then open the add product tab. You can add one product with its title, description, product type, price, and photo. You can also add more details such as which sales channels you want it to be available on, or what collection it is a part of. 
It's easy to do this for each and every product you have. Make sure not to forget any details as this will be a great help for your customers who peruse your catalog.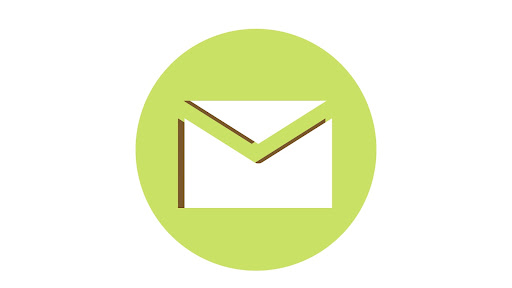 5. Set Up Your Shopify E-mail
With any Shopify plan, yes, even the most basic, you get a Shopify Email! This is helpful for email marketing, or just communicating with your customers. You can also use it to update yourself and your staff. 
To set up your email, go to the settings tab on the left-hand sidebar. 

Click "View email settings" You will then be taken to the sender email options. This is the email that your customers see after they place an order or if your store sends out promotional emails. 

Now input the email address you want your store to have in the textbox. 
You can also scroll down to the "Notifications" tab in the left-hand sidebar and edit the content and design of the emails that will be sent to your customers. Likewise, an auto-marketing email tool is a smart choice for new e-businesses to professionally contact customers and convert potential leads, reducing manual work amount.
6. Set-Up Your Payment Options 
From your Shopify dashboard, you can click on "Settings" and then "Payments" on the left-hand sidebar. You can then just select "Activate Shopify Payments" so that payments can get sent to you. You can also press "See all other providers" if you want to add third-party providers such as Paypal. 
7. Launch Your Store Website
Finally, you did it! There are a million Shopify website designs, and one of them is yours! Congratulations on your Shopify store website. You can start selling now or maybe you can even launch your first marketing campaign from Shopify itself. 
Shopify offers a lot of extra applications that can help sellers on their platform. Some examples of these apps are Offset, Shopify Email, and BetterReplay. The offset helps sellers calculate the emissions generated by their shipped orders. Shopify Email is a marketing app that helps with your email campaigns. BetterReplay gives you live recordings of your shopper's sessions on your website so you can see which items they look at and what they interact with. 
Additional Tips For A Good Website 
Of course, a good website design isn't enough to complete your website. You have to make sure that its overall appeal is great from the design up to the words that your customer reads. It also has to be easy to access for your consumers. Here are some tips that you can take into consideration when making your website: 
Make Your Website Mobile-Friendly 

Make it Search Engine Optimized 

Keep It Uncluttered 

Make Your Contact Information Easily Seen 

Keep Loading Time Minimal

Use Good Copywriting 
Conclusion 
Shopify is the future of e-commerce. And it's a great way to start bringing your business online. With your own Shopify website, your business's online visibility will start improving and you may bring your products and services to more customers than ever before. 
It's easy to set up your own website on Shopify. And with a little effort from you into putting your business's personality and essence into your website design, you will surely have a unique and distinguishable website. 
We hope you learned a lot from our guide and we wish you the best on your new Shopify website designs! 
---
Interesting Related Article: "Key Elements In Shopify SEO Services and Their Digital Marketing Significance"