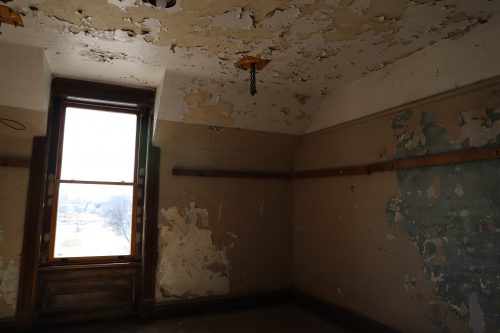 You never know when water damage will strike your home. Whether it be a natural disaster, fire or plumbing breakages, a flooded house is a real pain. The longer you take to clean up the mess, the damages keep on mounting. Leaks are detrimental to your property's  value: while mold and mildew can swallow up useful tracts of your home, water damage that's unchecked can cause structural problems in the near future.  It's possible that you may not be equipped adequately to handle water damage of every size and shape; don't wait! Hire a professional water damage restoration company ASAP.
Choosing the Best Water Damage Restoration Company
You should look out for these attributes when selecting your remediation service provider:
Responsiveness
Time is the most crucial factor in the matter of water damage; so, a clean-up service provider must respond to your SOS call at the earliest. You would prefer to contact water damage restoration companies that are located closest to you so as to gain the advantage of their quick response time. Contractors are available 24×7; give them a call and rest assured.
Range of Services Offered
While handling the aftermath of flooding and leaks, one must also be mindful of the non-monetary value of your property. While some restoration companies have exclusive expertise in water damage restoration, there are others that can handle other kinds of damage and restoration including fire, water and mold. It's important to first identify the root cause and the extent of your water woes; it is then that you may consult a company that will help you with their expertise.
A restoration company may offer a wide palette of services, including:
Flood clean-up, water extraction, dehumidification
Mold/mildew detection and removal
Sewage clean-up: disinfectant and sanitization of affected areas
Furniture, upholstery, carpet and wood floor drying or removal,
Salvage of documents and personal items
Overseeing or executing structural repairs or controlled demolition in roofs, dry walls, and electrical wiring
Damage Extent Assessment
Air Quality Testing
Debris Removal. 
Transparency and Credibility
Professional companies are backed with years of expertise and reliability in water remediation procedures. As a homeowner, you should surely have queries and doubts about the people you hire for your home. The company should answer them with clarity and transparently during the clean-up and restoration process. The company should furnish you their license, certifications, proof of insurance and references immediately upon your request, and should satisfactorily explain the circumstances surrounding any negative reviews.
Credentials
A water damage restoration company with industry-standard certifications is a reliable company. You can trust them to do an informed and thorough job of restoring your property. Some of the major credentials that add to the reliability of the company are:
IICRC certification, which shows the technical and procedural competence of the company in the restoration industry.
EPA Lead-Safe certification, which requires contractors to employ certified, EPA-approved technicians who adhere to lead-safe best practices when working in lead-concentrated structures.
Bonding ensures that the company is financially covered for loss or damage caused by its actions.
Contractors Pollution Liability (CPL) insurance provides coverage against property damage, bodily injury, clean up and defense/litigation costs that may result from pollution arising through the contractor's activities.
Cost-effectiveness
Because water almost always affects hidden spots in the house, leading to structural damage and mold decay, a good water damage repair consultant will always make a thorough inspection before giving you a quote of the cost. The national average for water damage restoration services comes to around $3,000; however, variable expenses may be incurred ranging from several hundred dollars to over $10,000, depending on the nature of work needed to be done. Your contractor should be able to give you more than one quotes, detailing the holistic nature of remediation and restoration your home may need.
While the costs of hiring an experienced water damage service agency are high, its work is definitely not going to be shoddy, like slapping a Band-Aid on the damaged parts. Attacking the root cause is their domain expertise; so don't wait and hire a water damage company!
---
Interesting Related Article: "How to dry your home after water damage"