When you hire a piano mover, you want to make sure they do a good job. The last thing you want is damage or scratches on your piano as a result of the move. While small upright pianos weigh 300-to-400lbs (136-to-181kg), large uprights may weigh as much as 800 lbs (362kg). A large grand piano can weight up to 1,200lbs (544kg).
According to piano movers in California, it is important to know a piano's weight and dimensions before starting to move it.
In some households, the piano is the most expensive and valuable item. A good one will cost several thousand dollars. Obviously, if you own a Crystal piano, which can cost up to $3.22 million dollars (the world's most expensive), you are going to hire the best removal firm in the business.
Below are some suggestions for you regarding hiring a piano moving firm:
Why do I need professional piano movers?
A piano is a complex instrument. The complications are not very evident when you look at it from the outside. Its inner mechanical workings are not directly visible to the naked eye. However, if it is knocked about, there is a risk of some serious damage, to say nothing of the scratches and dents you want to avoid.
Professional piano movers are aware of the instrument's inner workings and what can cause damage. Apart from knowing what to avoid, they also have the necessary equipment and manpower to move heavy items safely.
Regardless of how big, small, light, or heavy your piano is, moving it properly and safely should only be done by people who know what they are doing. It is not a job for amateurs or cowboy operations.
How much research do I have to do?
In an article published by NewsForShopping, Khusibul Shaikh explains that you should communicate your concerns to your piano mover.
Finding a reliable and professional piano moving firm takes time. You will need to do some research. You will probably find that you will need to book the best movers well in advance.
If you have friends who own pianos, ask them whether they can recommend a good firm. Local schools, universities, concert halls, and musical instrument stores might also be able to help you.
If you get enough referrals, you can make a shortlist. Look at the pros and cons of each one as you compare them. Having a shortlist makes it much easier to make the right choice.
Check their credentials
Make sure that the firms in your shortlist are licensed. In the United States, for example, piano transport firms must be licensed. They must also be registered with the Department of Transportation.
As you contact potential movers, as them for their USDOT or MC numbers and check them out.
Storage
Some piano removal companies can also provide short- or long-term storage. If you are moving property, short-term storage could be useful.
A reputable piano warehouse should have heated rooms. Owners should be able to come in and play, tune, or simply inspect them.
If you need the services of a warehouse, try to get the contact details of a reputed national piano mover in your region that also has storage facilities.
What about DIY piano removal?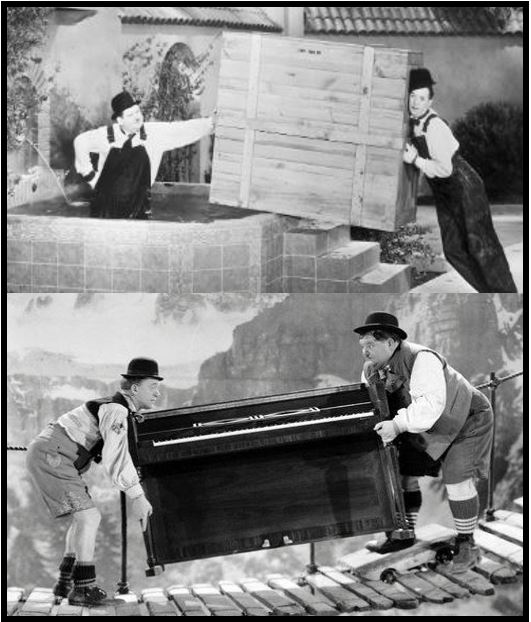 Beware of trying to do-it-yourself (DIY). Many people make the mistake of thinking that DIY is cheaper than hiring a team of professionals. It can be, but often it is not.
If you are extremely lucky and your piano reaches its destination with no dents, scratches, or other kinds of damage, you can breathe a sigh of relief. However, remember that the risk of something going wrong is significantly greater if you don't use a proper firm.
If something does go wrong, the whole venture might end up being an extremely expensive one. Also, check with your insurance company whether they will cover damages if you don't use professionals.
A good professional company will definitely do a better job than you ever could. They also have comprehensive insurance policies. This means that if something awful does happen, like a major scratch or something worse, you will be compensated financially.
Pianos aren't easy to move
A piano is not one of those musical instruments that can be packed in boxes and transported safely. Moving a piano from one place to another is a major undertaking. People who work in professional piano moving companies spend all their working day moving these instruments. They know what they are doing – they are experts.