Honda Canada Inc. says it is investing C$857 million (US$752 million) in its Ontario production operations. Japan's second largest automotive company said the province will put forward 10% of the total investment.
For Ontario, which has lost more than 300,000 manufacturing jobs over the past decade, this is fantastic news, coming two weeks following Ford Motor's decision to switch its big engine-plant investment from Ontario to Mexico after both the Canadian and Ontario governments failed to step up.
Canada's automotive industry has taken a beating over the past few years as it faces a much cheaper, skilled labor force in Mexico and lower US labor costs after American workers lost their retiree health-care benefits.
Mexico, which has signed trade agreements across the planet, has seen its production increase dramatically.
Honda's Alliston operations, located about 55 miles (90 km) northwest of Toronto, will be the first to mass produce the next-generation Civic. The investment will also expand the size of the Alliston operations.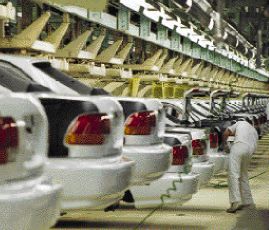 According to Honda, Alliston's two assembly plants and engine plant will become a teaching hub for all the company's global operations.
"This marks the first time a Honda plant outside Japan has been designated as a 'global lead plant,'" Jerry Chenkin, CEO of Honda Canada said in a statement.
Ontario Premier Kathleen Wynne said on Thursday that the province will award Honda a conditional grant of up to C$85.7 million for state-of-the-art technologies to modernize vehicle assembly and engine manufacturing.
According to government officials, the money will be handed out over a period of five years.
Ms. Wynne said:
"This investment by Honda is a vote of confidence in Ontario's highly skilled workers. It's a vote of confidence in Ontario's capacity for innovation and leadership and it's a vote of confidence in Ontario's auto sector, which remains one of the strongest and most diverse in the world."
Not only does the investment support thousands of jobs in Alliston, but also across the automotive industry's supply chain, Wynne added.
Honda and the provincial government will also finance new research and development partnerships with local universities and colleges, government officials said.
For the last sixteen years, the Civic has been Canada's best-selling automobile, Honda Canada claims. It is also the fifth best-selling car in the United States.