This world is evolving so fast that our human spirit and mind are trying to adapt and keep up with the changes every day. There is no doubt that we live in a digital world where technology is getting comfortable with people, and it is present in any moment of people's lives.
Moreover, this strange period showed us how vital adaptability is and how we can still work from home and function by using the right tools. Thus, people are using more and more software products and services to ease their lives and workflow with all this technology environment.
The main question, in this case, is how people behave when they consume and want to buy software products?
It is probably not on bread with some jelly and peanut butter. If you look at the macro-level, you can observe people's need to inform by doing detailed research about a specific tool, or even when they simply want to find out what they need to improve their lives. To sum up, they just google it.
Honest reviews – the safest path for future customers
And we can say for sure that nowadays people are consuming so many tech products and services, from social apps, photo editing, or even more targeted software products that will help them improve their work. If you take a look into your circle of friends, for sure each one of them is using at least one software.
These days, people are looking into information, honest reviews from people or tech specialists to find out as many things as they can about it before buying a subscription or downloading a free version.
People highly value other people's feedback, and they don't want to read any more fake reviews or paid articles where the editor is telling you only the good things about a particular product. Informing is the first step in this process of consuming software. And they crave accurate information.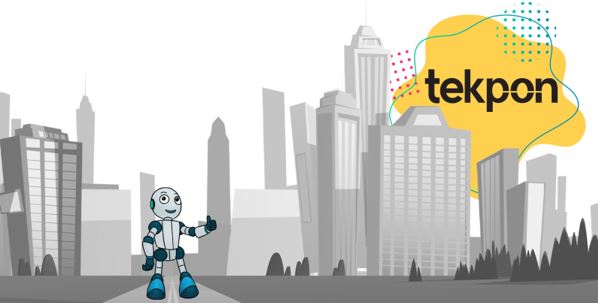 That is the main reason why tech companies who recognize this need and come up with a simple solution will be the ones who are going to change the way people consume software products. One of these companies that aims to deliver only honest reviews for software consumers is Tekpon. Their main goal is to help people choose the best tool for them by using an AI robot to ease this stage for them. They are researching for you and present you with a full review from where you can take all the information you need.
Similarly, a rising start-up, Clyde.ai, (reviewed by Tekpon) is also using AI to deliver personalized recommendations. They help people find their best credit card and simplify their decision by making personalized recommendations based on how the consumer spends.
Both companies understand that people's buying behavior has changed, and are addressing this by offering objective recommendations to inform purchasing decisions. These services are resonating with consumers that are paying more attention to what they are buying.
In the end, it is all about helping people in this process of discovering what their needs are, or even their company needs—allowing them to choose the best option. Any start-up aggregator should go for a transparent solution: to put honesty in their reviews and have a real and positive impact on people's life. So many people can't decide what software to buy or use because they simply don't have all the information together in one place.
Transparency defines people's behavior nowadays when they want to buy a product or a service, even if it's about technology or fashion or even food. Reviews are playing an essential role for future customers and people who lead businesses.
Customers feel assured that they will know what to expect from that service or product. Additionally, the companies being reviewed have immediate insight into how well their offering is being received and may have the opportunity to improve based on the feedback.
You can contribute by sharing your experience and how the product positively or negatively changed your workflow or everyday life. With each user review, others will join, and developers will know if their product is right or needs improvement.
---
Interesting related article: "How to improve Google Business reviews."