House prices in England and Wales rose by 1.1 per cent in October, the biggest monthly upswing for the month since a 1.4 per cent rise in October 2014.
According to Rightmove, the average asking price for a property rose £3,432 since September to £313,435.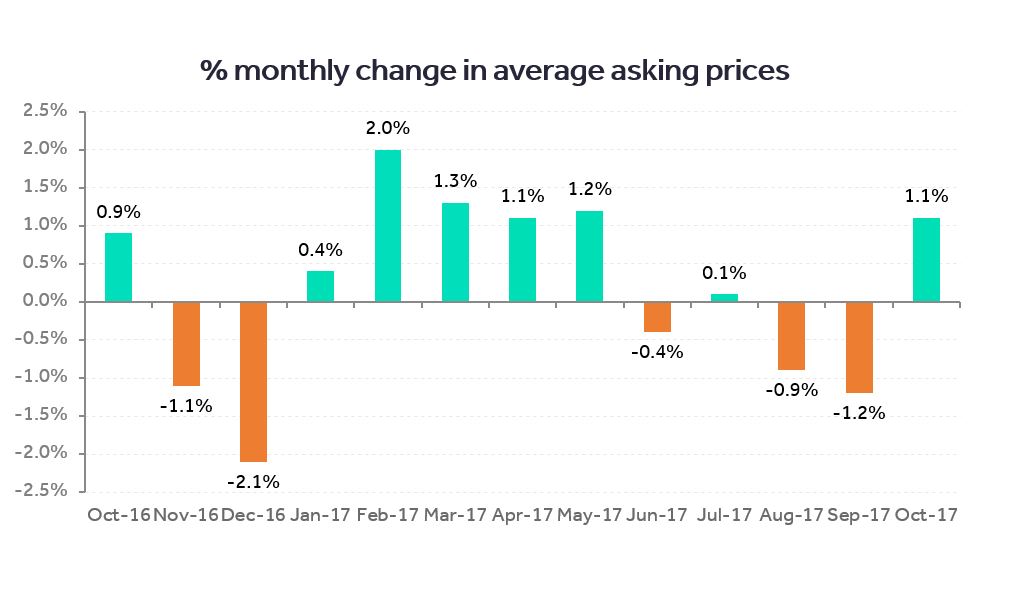 A total of 104,000 new homes have been listed for sale since last month, a three per cent rise, however, the number of sales agreed has dropped down by 5.9% compared to last September.
The average to find a buyer is 63 days, with top of the ladder properties taking 76 days on average.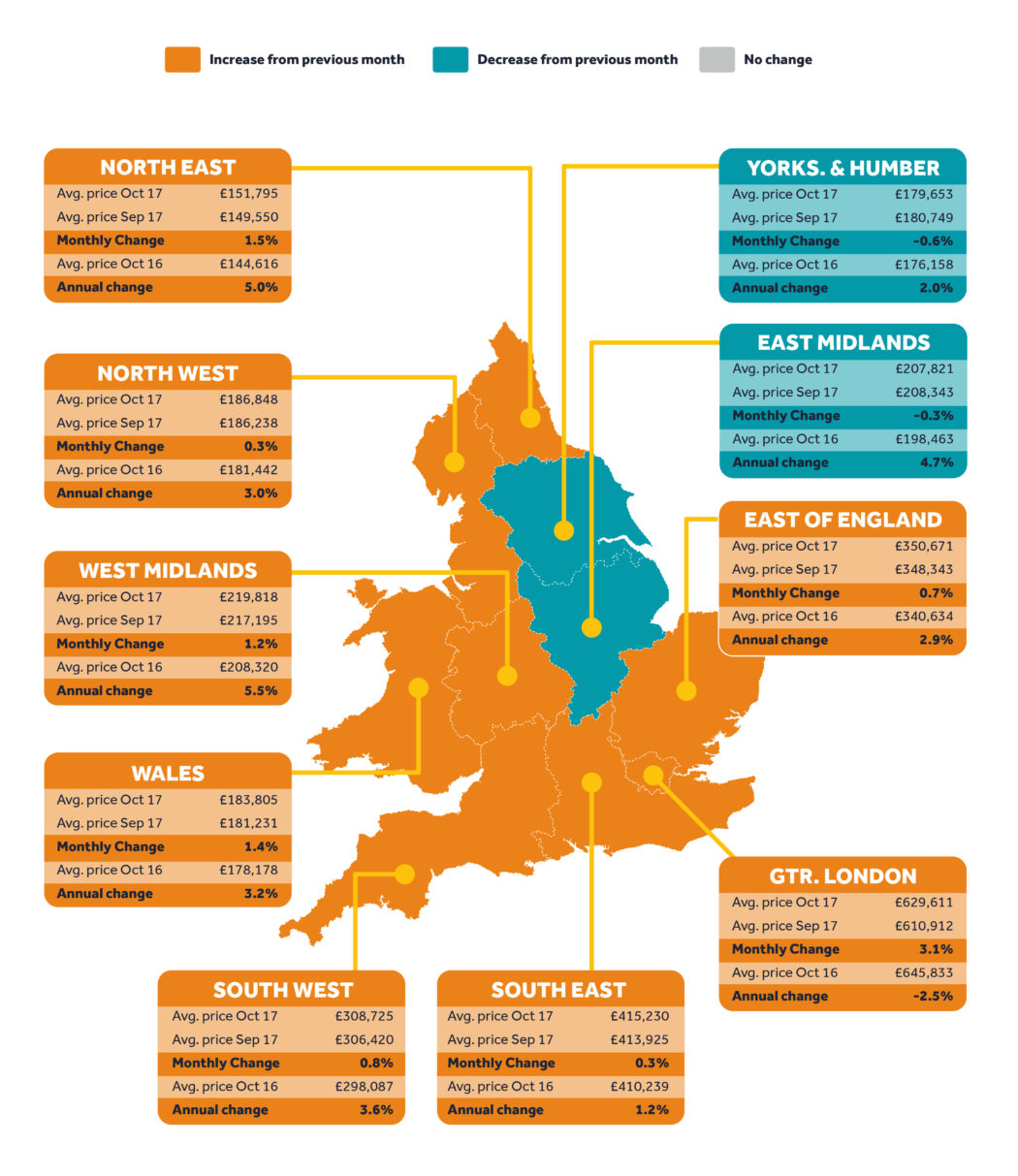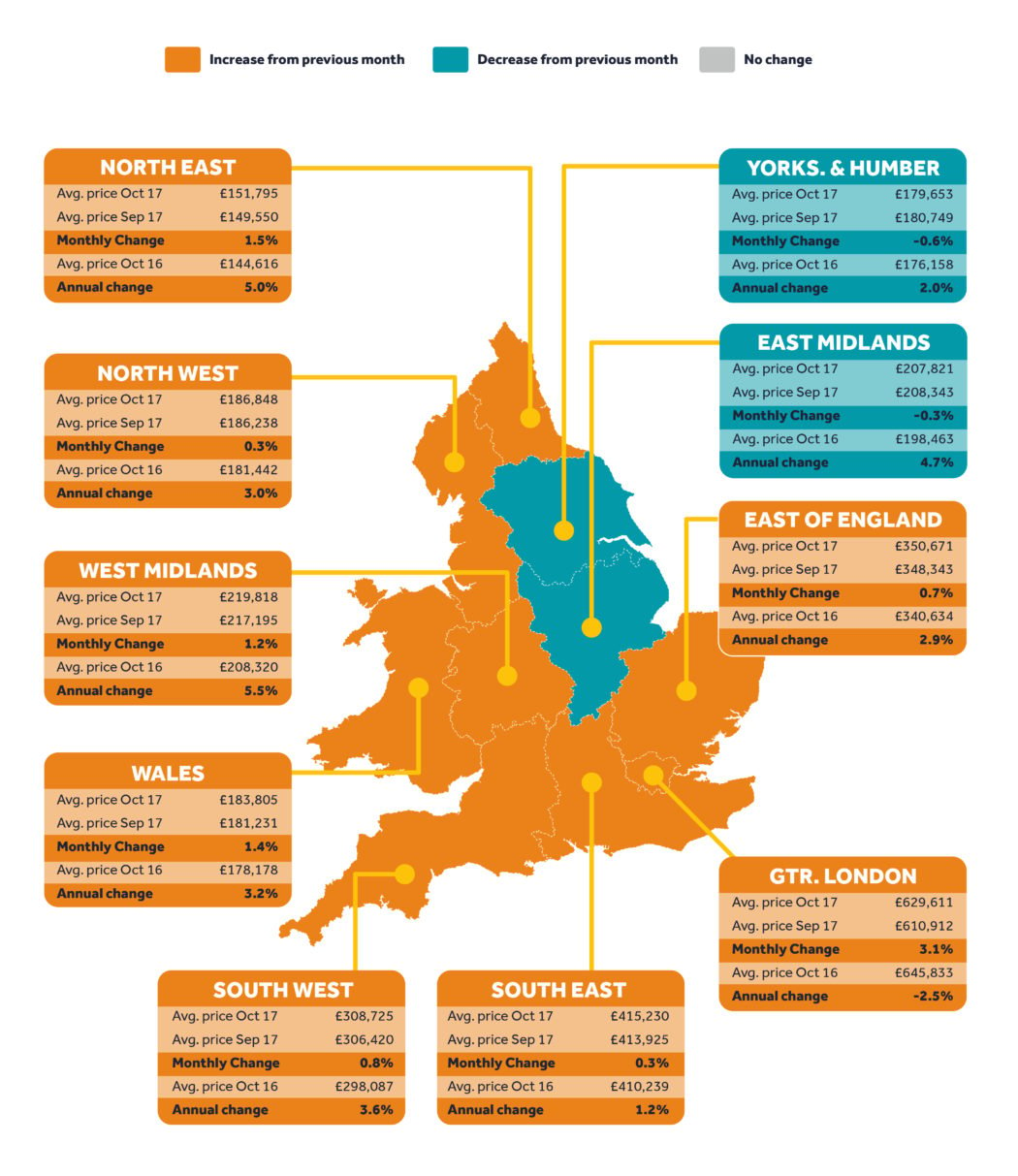 Miles Shipside, Rightmove director and housing market analyst, commented:
"With Christmas some 69 days away and the average time to find a buyer being 63 days, many of the 104,000 new sellers this month will be hoping to agree a sale before Christmas. It will be harder for this Autumn's sellers to secure a sale because buyers have more choice with a 3.1% increase in new seller numbers compared to this time a year ago.
"In addition, the number of sales agreed was running ahead of 2016 over the summer, but has now fallen back with a 5.9% decrease compared to last September. New sellers' pricing optimism may therefore be unfounded in some parts of the country.
"While this month sees higher asking prices in eight out of ten regions, sales agreed are below this time a year ago in nine out of ten. With buyers becoming more Scrooge-like with their cash, sellers who have undercut the average 1.1% rise in asking prices may stand a better chance of finding a buyer before Christmas, especially if they are in one of the more active parts of the market."
Kevin Shaw, national sales director at Leaders Estate Agents, believes that despite market variations from region to region it is "certainly" possible for sellers to find a buyer for their home by Christmas:
"The market varies significantly from region to region but certainly in the South it is now more price sensitive, whereas in some areas of the Midlands we are still seeing demand outweigh supply and high asking prices being achieved.
"Whatever the market conditions, it is always important to set the right price as soon as a property comes onto the market. This is even more crucial if you want to achieve a sale within a specific timeframe. Although the market is now slightly quieter as we continue into October, it certainly is possible to secure a buyer by Christmas."