Running out of housewarming gift ideas? How about these motion sensor lights reviewed on Property Guard Master for your outdoor security? Whether your friend is a first-time home-buyer, practical gifts such as these home security equipment items will definitely be appreciated.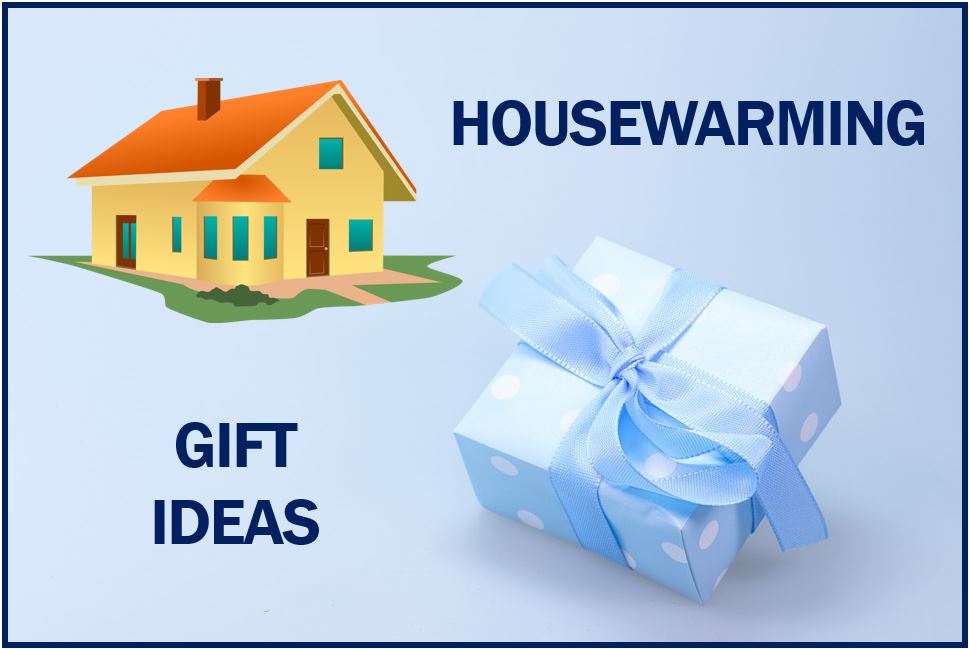 Instead of bringing the all-too-common bottle of wine, why not look for something practical, unique and thoughtful housewarming gift? For sure, your newly-nesting friend would appreciate it if you bring in basic home cleaning stuff or home security gadgets and equipment or kitchen supplies. These functional gifts are what they need during this major transition period.
10 Useful Housewarming Gift Ideas
Read further as we list some of the best housewarming gift ideas that first time homeowners will love.
First aid kit
Every home should be prepared for an emergency. A first aid kit is definitely something a new home needs, which makes it another good gift idea. In case of injuries at home, they can respond properly to it as long as there is a fully stocked first aid kit. When someone accidentally gets hurt, they don't have to run around looking for Neosporin and bandages or buy basic medications for common complaints.
Smart security gadgets
Home security and protection is certainly among the topmost concerns of every homeowner. As such, it is a great idea to gift your friend with smart security equipment such as smart locks, smart lighting, surveillance systems, etc. These modern, digital home security devices enable homeowners to remotely control and view their home. It offers better protection as you can see what's happening at your home in real-time.
Fire extinguisher
Many first-time homebuyers forget to buy the most basic home protection equipment, particularly fire extinguisher. While you don't want them to ever use this gift, being prepared for any possible eventuality is important. They'd find it very practical to have a fire extinguisher readily available at home.
Smoke/carbon monoxide detector
This one's a must-have of every household. A smoke/CO detector is crucial in preventing destructive house fires. There are advanced smoke detectors that are connected to your smart devices. They are easy to install and can send you an alert in case smoke is detected. Other more advanced detectors are even capable of locating where exactly the smoke comes from.
Security camera
This one's a very practical gift that a first-time owner will love. Home security cameras have become a vital part of home security. Aside from allowing you to see what's happening at home, it also provides crucial information that you can use as you further beef up your home protection. In case of property crimes, security cameras can also provide useful information for expeditious resolution of the case.
DIY Toolkit
According to Tools First, which explains the difference between corded vs cordless drills, a bucket load of DIY tools is something that first-time homeowners will gladly receive. Be sure to include a hammer, screwdriver set, torch, flashlight, tape measure, wrench, pliers, saw, and drill-and-bits. They will most likely need these tools for minor home repairs and upgrades. And while they're using it, they'd surely remember you.
Shower speaker
Bathroom singers are the ones who love to sing but can only do it in the shower. And there's a good chance that your friend is one. A waterproof shower speaker is a playful gift. This speaker enables your friend to enjoy music (and even sing along) while she bathes. It's definitely a good addition to a new shower. Better yet, get a smart-activated speaker that connects to your phone and lets you answer urgent and important phone calls even while inside the shower.
Personalized doormat
Gift your friend with sassy, personalized doormats. Not only are they unique, classy, and thoughtful, they are also very functional. There specialty shops, both online and offline, that offer amazing doormat designs. There are different designs that feature quotes, sayings, patterns, colors, themes, etc. Better yet, you can have a customized floor mat design.
French press coffeemaker
A cup of coffee after a long day or early in the morning is something to look forward to. However, an electric coffeemaker is just so 'apartment' living. A perfect gift for a housewarming would be a French press coffeemaker. It looks very classy and will surely level up the coffee experience. Let them soak into rich, awakening aroma of brewed coffee using a French press.
Smart thermostat
If you want a gift that will be truly beneficial, then a smart thermostat should be your pick. Apart from helping you maintain a comfortable home, it also helps cut the power bills. With smart thermostat, you can monitor, adjust and maintain your interior climate using your smart devices.
A housewarming party is a very special event. You can make this day even more special by gifting your friend with any of these practical and unique housewarming gift ideas for first-time homeowners. Do you have any other gift ideas in mind?