What is HVAC?
HVAC is the shortened name for Heating, Ventilation, and Air Conditioning. It is used by newly constructed buildings to provide centralized heating and cooling services. It is used to promote high air quality and thermal comfort.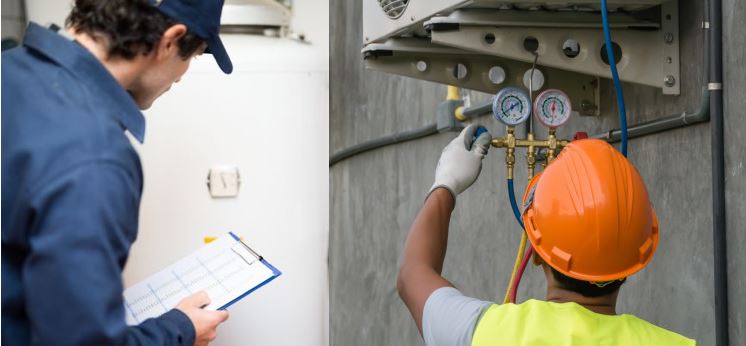 Currently, HVAC is more widely used than traditional methods of cooling and heating the environment using a furnace and a window air conditioner. It consists of heating, ventilation, and air conditioning. Heating refers to the furnace or boiler used to increase the temperature. In HVAC, it passes through a pipe system that carries a fluid containing heat.
Next is the ventilation. It is used to remove moisture, smoke, odors, dust, and airborne bacteria or in short it is for the air cleaning purposes.
Last, the air conditioning. It is used to remove existing heat in the environment. It is great to install in new buildings or houses because of its all-in-one service to give heat, cool air, and to clean the air just about any AC Repair Summerville SC. But as with other appliances, it does not last as long as it needs to be considered for better service or in the long run its parts will be damaged and need to be repaired.
But how much does it cost to repair HVAC?
The HVAC repair depends on how big it is and what are the damaged parts that need to be repaired. Most repair services here charge a wage per hour, so it is not a joke to spend a repair on it.
The national average cost of repairing an HVAC will be around $293. The minimum cost of a small parts repair is $75 while the maximum cost of a major repair is $2900. The average range to repair a damage usually ranges from $144 to $451. Most HVAC contractors charge $100 to $150 per hour when doing repairs.
When you call a contractor for service they will charge you $75- $200 for the first hour of service and the contractor will take care of how much he will charge for the succeeding hour. The fees are different depending on the services provided because the system may not have the same damage. For tune-ups where they inspect your system for possible failures and to clean your filters, you need $85-$110. For the diagnostic test, they charge $85 to $110.
But keep in mind that these are reference costs, and charges will vary depending on where you are located and how knowledgeable the professionals you've hired are. You'll probably need to do previous research. For instance, what furnace repair Dallas TX might charge you will depend on how skilled they are, also if their professionals are licensed and insured, and finally, how complex the issue is.
The charge is also different when you need the service as soon as possible or on weekends, it can cost $140 to $250 per hour. For the HVAC inspection cost, it will check if your HVAC is properly installed for proper operation. For inspection costs it costs $50 to $125. For cleaning costs, it costs $35 per air duct or $300- $1000 on average for the whole system.
Your HVAC needs to be cleaned every 2-5 years. For maintaining your HVAC to avoid major damage, you may have to maintain a maintenance cost of $15 per month or approximately $150- $300 yearly.
To sum it up it is not easy and cheap to maintain, operate and repair an HVAC system but I'm sure you will enjoy the service it offers especially if you live in a country with four seasons where it is sometimes necessary to cool down or get warmer. Your home may also be safer for airborne bacteria that can cause the disease.
_______________________________________________________________
Interesting related article: "What are the top advantages you'd expect from the right commercial air conditioning system?"