Amazon and Alibaba are the top e-commerce platforms at present that attract many buyers and sellers around the world. Consequently, the sale of products from Alibaba to Amazon is increasingly becoming popular day by day. But do you know how to sell from Alibaba to Amazon to build a profitable business?
For those sellers who wish to initiate a business on the leading platform Amazon, we've composed a brief guide on joining the market and successfully transporting goods from China (Alibaba) to America (Amazon), and using the leading platforms for your profit.
Additionally, you'll realize how to sell an Alibaba product on Amazon, and how to start the business.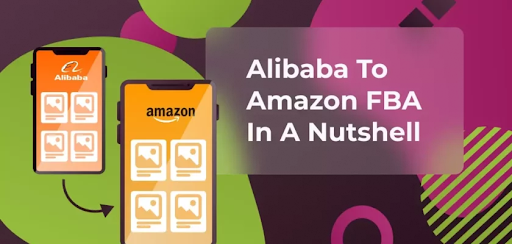 How To Sell From Alibaba To Amazon
You may have heard how unsafe it is to order items from Alibaba, but let us tell you that isn't the truth.
In case you know the right method, using Alibaba is among the best methods to begin your e-commerce trade.
Alibaba (China) to Amazon (America) FBA is the ideal solution for anybody who wishes to start an e-commerce trade. And for this, you don't even need to store and ship products.
In case you have not heard of this procedure before, then let us explain here. FBA means 'Fulfilled by Amazon'. Let's see how it works
How Selling From Alibaba To Amazon FBA Works:
You have to find an item you wish to sell
Place an order

Directly ship the product to Amazon's FBA Warehouse

Then the product will be picked, sealed, and also delivered to the consumer by Amazon

However, you will have to pay a slight fee for product storage & handling

The rest will be your profit
So, now that you learn how the method works, it is time for you to find the best products from Alibaba to sell on Amazon.
Whether you're just beginning the business or are an experienced entrepreneur on Amazon, Alibaba can become your best friend and help you build a profitable business. 
Why Sourcing Products And Selling From Alibaba To Amazon is Profitable?
There are plenty of advantages to sourcing products to sell from Alibaba to Amazon, including the following:
Low-cost items
Thousands of items to select from
Plenty of different items and manufacturers in just one place
Convenient and easy to use
Sourcing products will save you a lot of time
You will directly deal with the product's manufacturer, meaning you can cut out the middleman
Lastly, Alibaba provides Trade Assurance, thus, you'll get your funds back in case you do not receive the products
Steps To Follow to Build a Profitable Business by Selling from Alibaba to Amazon
Alibaba is among the largest retailer in the world. Of course, only because Alibaba itself is a reputed company, does not mean its all suppliers will also be. You'll still have to perform your due effort as soon as you find the best manufacturer you wish to deal with.
And the most reasonable thing about utilizing Alibaba.com is that the platform provides Trade Assurance. It means that in case your order isn't on time, or the quality is not satisfactory, you'll be allowed to get your return.
So, let's learn precisely how you can build a profitable business by selling from Alibaba to Amazon.
Find The Best Product Idea
One of the trickiest things to building a profitable business from Alibaba to Amazon is to find out the best product to sell. So, first thing first. Find the best product on Alibaba. 
You need to ensure there are:
Demand
Demand for the particular product that you are choosing for your business. If there is no demand for the product then it is useless to choose the product.
Competition
After demand, if anything is important then it is the competition. You should find a product that both has demand and competition. If there isn't enough competition then it's hard to get the ranking required to appear at the top on the Amazon search page.
Good Price Point
To make sure that the item you are selling is beneficial, you have to be capable of sourcing the product for a much less price than you'd sell it for.
Find the Best Manufacturers on Alibaba
To find the best manufacturers on Alibaba, you will have to type the product into the main page's search bar that you're searching for to sell. Similar products will be brought that are being made by manufacturers.
When you are diving into the search for the best Alibaba manufacturers, you will have to consider some characteristics. Look for the following to find out the best manufacturers on Alibaba
Years of them being listed and doing business successfully on Alibaba

Where the manufacturer is located

If they have a complete supplier assessment or not

Check their business license

Inspect the product catalog they have

Get quotes from different manufacturers to find out the best one

Check the audits that they have

If possible then negotiate the quantities and prices of the products

Inspect the certifications such as BSCI, ISO, WRAP, etc.

Do not forget to order product samples to check if the product is good or not

Inspect the sample products to learn if is it okay to order in bulk from the manufacturer or not
Do Eye-Catchy Product Packaging and Labeling
In case you're making a private product label, then you'll need a logo. In case you're on a tight budget then make your logo simply using Canva.
Make sure to include relevant safety details on the product label & packaging. It varies based on the country you're selling the product in so be foolproof to check.
You will also need high-resolution, good photos of the products in case you're going to sell from Alibaba to Amazon FBA.
Directly Ship Products To Amazon
This's the most useful part to sell from Alibaba to Amazon. You can directly ship the products to the Amazon FBA warehouse in bulk, and Amazon will then fulfill the orders as soon as the product is traded.
The most effortless thing to do here is to have your product directly shipped to Amazon from the manufacturer.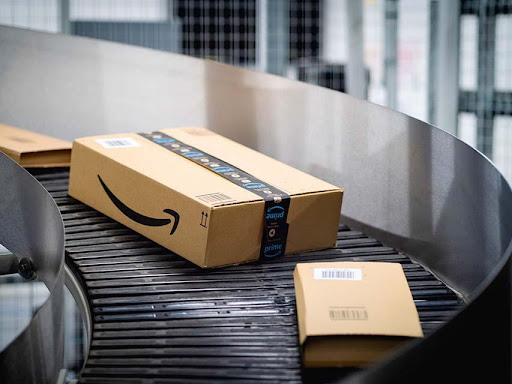 These are the major steps needed to ship your products to Amazon:
Choose 'Manage Inventory' in your Amazon account and get the list you wish to ship

On the right side click 'Edit' to select the 'send/replenish inventory' option

Enter the address you're shipping from, also, select if you're shipping 'Case-packed products' or 'Individual products' 

After that, enter the product number you're shipping

Then Amazon will tell you exactly what type of preparation the product needs 

You can ask Amazon to perform any preparation from your end for a small added fee on each product

Make labels for the products or ask the Label Service of FBA

Select your shipping service by entering the details, and printing your shipping labels

That's it, ship the package
It is not as hard as it seems. You will learn it after a few orders.
Create a Listing That Stands Out
After finding the best product, and best seller, and doing everything else that you need to do, you will have to make sure that the product becomes an Amazon bestseller.
For this, properly optimize the product listing as well as ensure the product is discovered by buyers searching on the Amazon search bar. 
Thus, you need to make sure you are using the most influential keywords for the products and also identify the search volume trends.
Final Words
Alibaba is no doubt among the best platforms for entrepreneurs out there to find manufacturers and products for their e-commerce trade on Amazon.
It is accessible to everybody and quite effortless to use, thus, in case you have been considering giving Alibaba a try, just go for it and build a profitable business to sell from Alibaba to Amazon. 
Hopefully, you've found our article on selling products from Alibaba to Amazon successfully very useful.
It is certainly a great method for sellers to dive into the eCommerce field without the anxiety and hassle that comes with product storing and fulfilling their orders manually. So, try it now to own a profitable business!
---
Interesting Related Article: "Amazon Marketplaces : Learn How to Sell on Amazon Global Sites !"