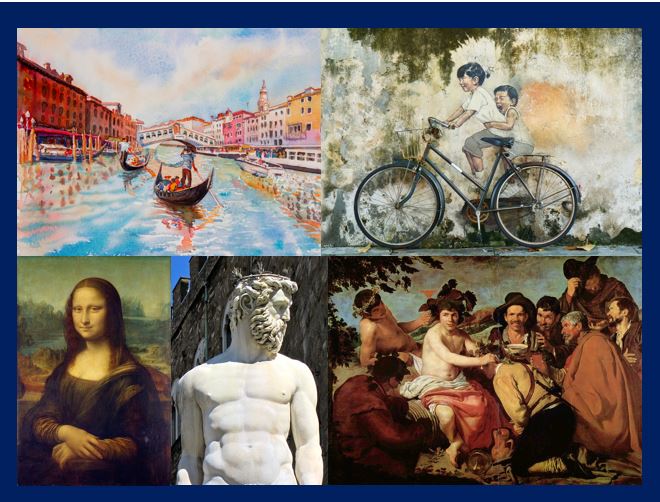 If you have always been attracted by the world of art, maybe it is time to start investing in it. Today, it is easier than ever to acquire works of art, thanks to online galleries. It has raised the number of artists, which in turns makes it possible for collectors to discover the ones that will become popular tomorrow, more easily. Here is what you need to know to invest in art, in 2022.
Buy Online
Let's face it, one of the main difficulties that art collectors had before, was how they had to proceed in order to buy them. Visiting a physical art gallery takes time, and the choice that they offer is limited to the space that they have on their walls. Also, they select the artists that they prefer to show you, which reduces even more the chances that you will find something that you like. Therefore, you sometimes had to travel long distances, in order to find the right work in a gallery.
But today, you can discover an art gallery and buy online any time that you want, sitting at home or at the office. The selection that you are presented with, is much bigger than in an art gallery that you will find on the street, and you can search easily through the type of artworks that you are looking for, the style and the amount of money that you are willing to pay. This makes collecting artworks much more interesting than ever.
How does Art Investment Work?
Investing in art is similar to investing in real estate. You buy an artwork that you particularly like, you enjoy it while it is in your hands, and you sell it later on, at a higher price than you paid for it. However, it can be a little more complicated to find the right artwork than acquiring the right home. That is because not all work of arts will gain value through time.
There are two ways to go about buying artworks as an investment. The first route is the safest, but also the most expensive. You can decide to buy what is called "blue chip" art. They are the pieces that have already shown their value on the market. You are most often looking at artist names that will already cost you in the hundreds of thousands, if not millions, though. If you have that kind of money, it certainly is the solution for you.
If you don't, then you should look for the upcoming talents. If you have a good eye, you can head to SINGULART and look for the artists that you believe will be able to grow and expand, throughout the next few years. If you don't trust your instincts, then you should look-up the names of the upcoming artists, according to specialists. The next step will be to find one of their works at the best price possible, and hope that the price rises as they predicted, as rapidly as possible. If it does, sell it as soon as you feel you could make a satisfying profit.
---
You may be interested in: Dinah Jean-Philippe Discusses How Technology Is Impacting The Art Industry