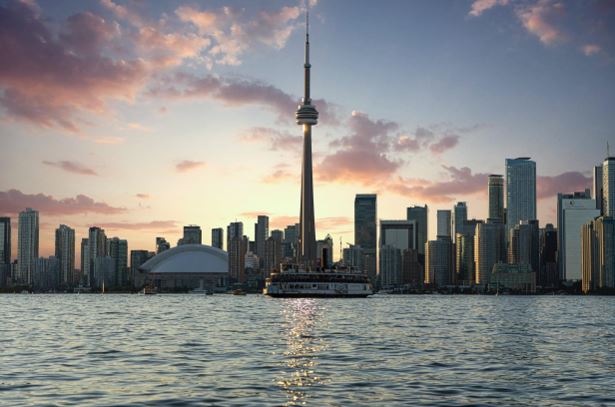 Much ink has been spilled, decrying the use of housing as an investment vehicle or a commodity to get rich. Repeated calls to create purpose-built rental units to mitigate the affordability crisis have also fallen on mostly deaf ears simply because it's much easier to finance condos. 
Some even called for more involvement by Ontario municipalities to approve and build more affordable housing, which hasn't materialized. The Building Industry and Land Development Association ( BILD) recently said the Greater Toronto Area needs about three hundred thousand rental units in the next ten years, but only 125,000 are scheduled for construction.
Instead, the world of investment and condos collide to bring lucrative capital for those who can afford it. So it is no surprise that more than 40 percent of condos in Ontario are investment properties, according to the Canadian Housing Statistics Program.
But what does the government do?
While Doug Ford is right when he is pushing aggressively to build more homes to meet growing demand, the big question remains, will these new developments be affordable? Unfortunately, according to Toronto city staff, the answer is 'no.' 
Instead, we read news of new development plans. If approved, Torontians living at Yonge and Eglinton rentals could lose their affordable rent, for example, CBC recently reported.  
It is true. As Toronto builds more homes, the increasing erosion of affordable units is the norm. 
Ford's plan to build 285,000 homes in Toronto in the next decade also usurps municipal powers. 
Didn't we already see GTA municipalities of Vaughan and King officially say "no" to cutting parts of the Greenbelts to develop more – expensive and unaffordable homes? 
Municipalities are really important when it comes to planning.  A report from the Institute on Municipal Finance and Governance at the University of Toronto advised last year that involving municipalities in approving and developing more social rental and affordable housing was needed.  
According to the report, an average of 77 percent of social housing costs in Ontario are funded by municipal governments, compared with 14 percent by the province and nine percent by the federal government. So why not have more municipalities say?
But then, even having municipalities planning and building their own affordable homes isn't an easy solution since there is another thorny issue. 
First, municipalities' clout can be diminished by any higher-ranking government, meaning there needs to be a solid consensus between all three-tier governments to build more affordable rentals. Cities also confront NIMBYs, especially in more affluent areas, who detest smaller or "shoebox" homes. However, some of these NIMBYs have some valid points, be it taking care of the environment and staving off congestion, which means more crime and traffic gridlock for them. 
Now you ask, how is this an answer to how to solve Toronto's rental issue? 
Unfortunately, unless we abruptly raise wages, there is no immediate solution amidst an aggressive immigration policy.  
After all, Toronto remains one of the highest receivers of newcomers as Canada sets new targets of 465,000 permanent residents in 2023, 485,000 in 2024, and 500,000 in 2025 as more baby boomers, who make up almost a quarter of the population, gradually retire. 
Some people are leaving Toronto
But not everyone is staying in Toronto as it gets more expensive. 
In its report published in January, Statistics Canada data showed that Toronto saw nearly 100,000 people leave, with 78 percent choosing to settle in other parts of the province over one year to July 1. While 100,000 leaving sounds significant, newcomers offset the population decline, making the city only for those who can afford it or those hungry for job opportunities to scrape by. 
The reality of $2,350 paid as the average rent for a 1-bedroom apartment in Toronto amid inflation and expensive groceries, and stagnating wages is really the current reality.
Even Canada's ban of foreign buyers from purchasing properties in urban areas as of Jan. 1 all in hopes of creating a more affordable housing scenario for Canadians, could backfire on rent prices as it forces more people to rent instead of own. 
However, the policy itself is questionable. 
Pre-pandemic figures from Statistics Canada show that non-resident owners accounted for 5 percent in Toronto. The percentage is small in a landlord nation where approximately one in six Canadians own multiple properties, making the effect of this policy almost a drop in the bucket. 
And this doesn't even factor in that big investor companies can purchase or have a stake in Canadian companies, with the latter being able to scoop up some good real estate deals. 
Investor ownership in the Toronto real estate market
Even the nature of who owns what real estate is mysterious. 
According to Statistics Canada's report published through the Canadian Housing Statistics Program, about 36 percent of condos in Toronto are owned by investors. However, we don't know the nature of these investors and if they were some unravelled mega institutional buyers.
Also, only this month, the Canadian Housing Statistics Program (CHSP) published for the first time a figure showing that at least 20 percent of residential real estate was owned by investors in early 2020 in each of the five provinces tracked.
This comes after some good activism by organizations such as Transparency International Canada, a global anti-corruption non-government coalition that, alongside Publish What You Pay Canada and Canadians for Tax Fairness, found that between 2008 and 2018, $28.4 billion in housing was acquired through corporate entities.  The nature of those investors anyways remains opaque. After all, Canada doesn't register or even track who is the beneficiary of these companies. 
So why can't we have full transparency to get the correct figures to determine what's happening? 
And by the way, investing in real estate is absolutely nothing wrong. We aren't meant to be living in a market-controlled country. So let the free market spirit reign. 
However, the free market and accelerated population increase — Canada's population growth is the highest among G7 nations — must be balanced by a coherent plan with a complete federal, provincial, and municipal consensus backed by real transparency on how our real estate and rental scene should look so no one is left behind. 
After all, Canada must keep up with its promise since it has long ratified the right to housing, recognized in the 1948 Universal Declaration of Human Rights.
We also need urban planners, everyday Torontians, and economists to develop creative solutions outside the constraints of bureaucracy. 
We need to look at the causes and hear all those involved. We need to find out how we can include municipalities. We need to find ways to improve the job market and offer more quality work placements that provide livable wages and boost the ability to save. We need to find out if the immigration system needs more fine-tuning. 
There is just no immediate solution for rentals. The only probable solution for Torontonians, especially those who aren't high-income earners, is to continue hustling and fully embrace the dark "live to work" culture in this city. But let's not just blame people from China for the housing issues, as that's racist and inaccurate. 
Alistair Vigier is the CEO of ClearwayLaw, an online legal marketplace that allows the public to leave ratings for every lawyer in Canada.