Hewlett-Packard Co. second quarter profit dropped 21 percent year-over-year to $1.01 billion, while overall revenue dropped 7 percent, or 2 percent on a constant currency basis, to $25.45 billion.
Sales dropped in every segment, with enterprise services posting the biggest decline, down 16 per cent year-on-year, while printer revenue was down 7 per cent.
HP stock gained 3.3 percent to $34.21, despite the disappointing results, mainly because it was not as bad as what Wall Street expected.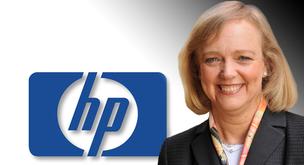 HP CEO Meg Whitman
Hewlett Packard Co. splitting into two separate companies
The Palo Alto based company said that it spent $745 million in the second quarter on costs related to splitting the company into two separate entities: HP Enterprise and HP Inc.
HP Inc will focus on PCs and printers, while Hewlett-Packard Enterprise will focus on corporate hardware, software and services.
According to HP officials, as the tech giant breaks into two independent entities separation costs are expected to continue for the months to come.
HP expects to spend a further $400 million to $450 million in costs related to splitting its business.
"I'm pleased with where we ended the quarter, the continued success of our turnaround, and the progress we're making on separation," Chairman and CEO Meg Whitman said on a conference call to analysts.
"Despite some tough challenges, we executed well across many parts of our portfolio, sustained our commitment to innovation, and delivered the results we said we would. HP is becoming stronger as we head into the second half of our fiscal year and separation in November." (Fiscal year is a company's financial year. HP's fiscal year runs from November 1 to October 31.)
The second quarter results were made public just hours after HP announced a deal selling its controlling stake in China-based H3C Technologies to the Chinese-state owned firm Tsinghua.
HP will receive $2.3 billion in exchange for its 51 percent stake.