Huawei half year sales increased by 19% year-on-year to 135.8bn yuan ($21.9bn). The Chinese multinational networking and telecommunications equipment and services giant reported an operating margin (profit margin) of 18.3%. The company has done well despite being scrutinized closely in some key markets.
Huawei Technologies Co. Ltd. (华为技术有限公司) has diversified into the rapidly-expanding smartphone manufacturing sector, a move that is benefiting the company considerably. Today, it is one of the world's major smartphone makers, and the largest telecommunications equipment manufacturer.
Huawei's Chief Financial Officer, Cathy Meng, said that the company's profit and revenue for H1 2014 were in line with their expectations.
Growing LTE network investments
Driven partly by growing investments in LTE networks globally, the company says it has further solidified its leadership position in mobile broadband. LTE stands for "long term evolution", and refers to the latest high-speed mobile data transmission network. LTE uses 4G technology, which is much faster than 3G.
Ms. Ming said:
"Rapid growth in software and services helped maintain steady growth in our carrier network business. Our efforts in the enterprise business have begun to pay off. We have enjoyed accelerated growth in this area."
"We also achieved quality and sustainable growth in our consumer business thanks to the increase of brand awareness and smart devices sales worldwide. Our flagship smartphone, the Ascend P7, is being sold in more than 70 countries and regions. We are confident that in 2014 we will achieve sustainable growth, robust operations, and healthy financials."
Huawei did not publish a detailed breakdown of its sales numbers.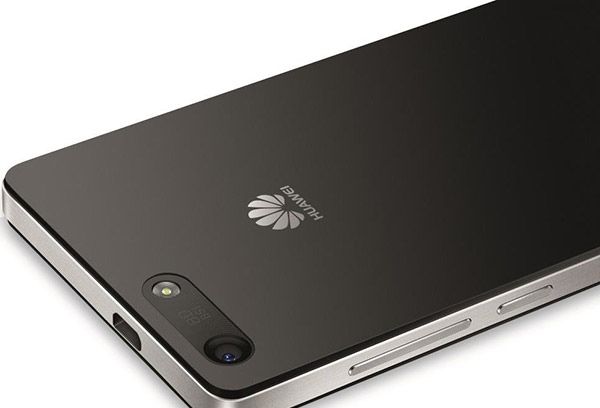 Huawei's smartphone, the Ascend P7, is now available in over 70 countries.
Huawei scrutinized and spied on
The company has grown despite being closely scrutinized in several key markets in recent years.
Two years ago, American lawmakers expressed concerns about Huawai's alleged close links with the Chinese government and its military, saying the company might pose a security threat.
Ren Zhengfei, a former officer in the People's Liberation Army, formed the company in 1987. His previous close links with the Chinese military may have continued, some politicians suggest.
Huawei has repeatedly insisted that it has no military connections and is 100% owned by its workers and Mr. Zhengfei.
According to an article published by the New York Times in March this year, classified documents show that the NSA was creating its own back doors directly into Huawei's servers.
The NSA penetrated Huawei's servers at its sealed headquarters in Shenzhen, say documents provided by Edward Snowden, the former contractor.
The New York Time wrote "It (NSA) obtained information about the workings of the giant routers and complex digital switches that Huawei boasts connect a third of the world's population, and monitored communications of the company's top executives. One of the goals of the operation, code-named 'Shotgiant,' was to find any links between Huawei and the People's Liberation Army, one 2010 document made clear."
NSA planned to spy on Huawei's customers: The NSA plans went further. They wanted to get into Huawei's technology so that equipment sold to its customers could continue being monitored by the NSA.
When the Chinese government learned about this it demanded that the US government provide a clear explanation.
Huawei dominates China's exploding smartphone market
According to a report published by IHS Technology in January 2014, the Chinese 4G smartphone market is expected to grow by 1,500% this year.
Shipments for 2014 are expected to reach 72.4 million, compared to 4.6 million last year.
Chinese smartphone makers, led by Huawei, will probably grab 70% of that market.
The study predicts shipments will double in 2015 to 144.1 million and then rise by a further 53% to 219.8 million in 2016.