It may sound surprising, but despite the emergence of multiple search engine optimization trends, many websites don't match minimum requirements to optimization, technical state, and other ranking factors. Besides, many recent SEO-trends remain popular from year to year. Therefore, we will discuss the most prevalent trends like adaptability, promotion in mobile search and content marketing.
HTTPS Use 
In 2014, Google approved safe connections and started to use them as ranking factors. In practice HTTPS is an encryption protocol that ensures the protection of user data like credit card information and other sensitive personal material. Safe connections marked HTTP-sites in Chrome as unprotected that scared away users who saw this. If your website is still HTTP, most probably, your ratings are lower than they could be. Have this in mind when trying to increase your ratings in Google. You can check how your website is standing using Alexa rating, which can show you a wide array of useful metrics that could help you understand your position and provide pointers for improvement.
Read more here: https://support.google.com/webmasters/answer/6073543?hl=en
Featured snippets
When you search for a certain phrase Google often displays a featured snippet on top of the search result. It's practically an information box containing a block of text that best fits your search, along with the page title and the URL that leads to the source of information. The value of having your content on top of all the other search results can't be overstated and here is how to improve your chances of getting into "zero position" on Google:
Keyword research – You can use MOZ keyword explorer to find out which of the most popular keywords have the lowest competition rate and use that information to your advantage. Try to balance between high popularity and low competition for optimal performance, but also include clickthrough rate in the equation.
Provide answers – Use Answer The Public to search for long key keywords that are most relevant to the topic you're processing because they trigger featured snippets in most cases. More importantly, phrases that begin with words such as "How", "What", "Where", "Why" can direct you to questions that require answers you should provide.
Bullets and numbering – This type of formatting breaks the monotonous appearance of your content but also allows Google to display a comprehensive answer within a text box. Per example, if the user is looking for a list of steps or top devices, Google can extract your numbered list and show it as a featured snippet. If the audience is intrigued with the displayed result, they can click on the link and visit the entire page for additional info.
Use authority sites for backlinks and provide authentic data – You should provide valuable information, backed by research or studies conducted by trusted sources. Providing unprovable information and adding paid backlinks won't get you a ticket to the top.
Fast and Responsive Mobile Sites
Another promising trend in SEO is stimulating website traffic with the help of mobile devices. Free SEO tools, widely available on the internet, help track mobile traffic as well as the number of visitors that utilize desktop devices.
Priority indices will play a significant role in website ranking. The absence of a website mobile version will mean a catastrophe for any business since growing numbers of websites are viewed from mobile devices. Therefore, more attention should be paid to the responsive design of sites. Sitechecker tool checks the usability of your website and user convenience from various devices. Also, it gives advice regarding its improvement. Another way to analyze the performance of your content on mobile device is through Google's Mobile Friendly Test.
Blog statistics depend on its theme. For example, visitors browse a blog about psychology with the help of smartphones and tablets in 70% of cases, while SEO-blogs are viewed mostly with the help of desktops. However, the recent tendency is that more queries are registered from mobile devices. Therefore, you should optimize your website to mobile users if your users access it with the help of smartphones.
According to research, page load speed influences the bounce rate, traffic, and conversion because the visitors don't want to wait for more than just a few seconds to reach the desired content. Furthermore, poor mobile performance signals Google to place your web page below the top search results, thus reducing your chances of getting noticed before your counterparts.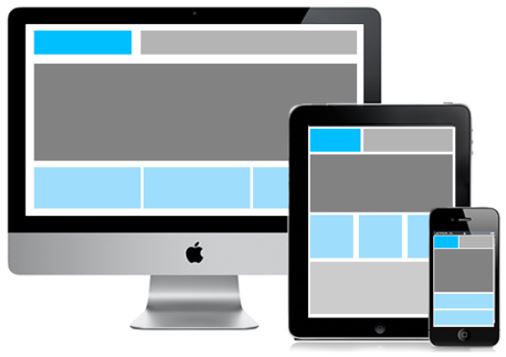 Beware of Backlinks
Backlinks remain the most important elements of SEO promotion in 2019. However, you should be very careful with backlinks sources. Last year, Google noticed the increase in spam-links coming from guest posts. Probably, Google will track these articles in the future. This doesn't mean that you should say "goodbye" to guest posts, you just need to control them with the help of SEO audit crawl or Neil Patel's free backlink checker and don't allow them hampering your website reputation. For example, make sure that your guests' publications don't contain more than one link to websites they are promoting. Get links from several sources by looking at your competitors' backlinks instead of choosing one way to get links and use it until you get hit by Google sanctions. Google will evaluate this strategy more positively.
The company Moz conducted a research on how the penguin update affected the sites and what algorithms affect their ranking. The updated version of software manages to notice two forms of manipulation:
Link schemes – An attempt to improve ranking through implementation of backlinks that are unrelated to content. Think about placing a link that refers to "best car wash service in Los Angeles" placed within an article that concerns coffee shops.
Keyword stuffing – Use of too many keywords or repetitive phrases to improve the content relevance to a certain topic.
When the algorithm notices these system exploit attempts, it simply leaves out the manipulative post from the search results. The good thing is that you can edit your content and insert relevant backlinks or reduce the keyword density to get back on the list of high quality publications.
Earn Trust of Your Audience through Brand Building
The absolute majority of users don't go farther than the first page of Google. Studies confirm this claim, saying that up to 95 percent of web traffic goes to websites listed in the first page of Google search results. If they can't find a needed brand name on the first page, it doesn't exist for them at all. Even if your website appears on the first page of a search, this doesn't mean that it receives more clicks because there are other websites on this page as well.
Use online checker to check your statistics and start building up your brand name. Distinguish yourself from your competitors, emphasize your company values, and bring the public closer to what you have to offer. The more people are alerted to your existence and background, the more likely they will click on your link.
You should design a unique visual identity that the users will automatically link to your brand. Furthermore, identify your target audience and how to make a website content that they can relate to and usually search for. Most importantly, maintain continuity in all aspects of your business, so people will always know what to expect from you.
Google Analytics can provide you with all the necessary data to understand where your audience comes from, their interests, age, sex, level of education, as well as numerous other tools that can help you establish and connect to your target audience.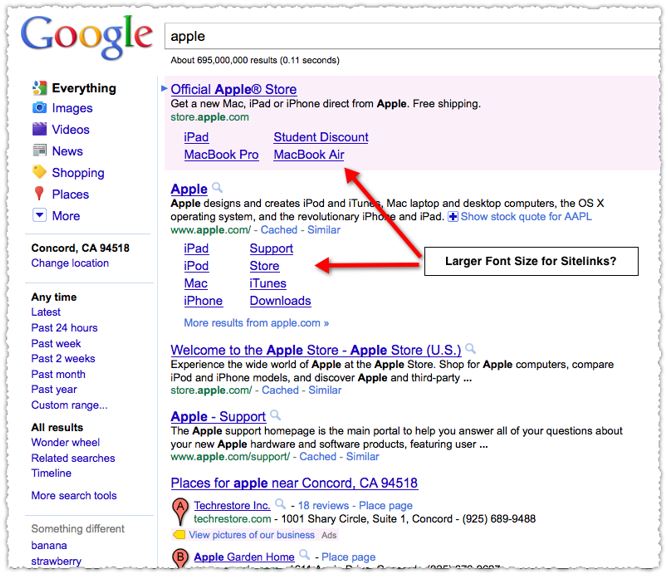 Conclusion
As technology progresses, the implementation of SEO techniques requires updated methodology and regular checkups of your website analytics. You should also take into account that your audience and shifts within the industry dictate which SEO strategy works best for your business goals. There are no universal solutions, however, the main points such as authentic content, responsive website design, and reaching out to your target audience will always stand true.