India has blocked Facebook's Free Basics internet service app after new rules went into effect on Monday preventing differential pricing for data packages.
The decision in favour of net neutrality was made after a lengthy 11-month national debate and a broad public consultation involving over one million submissions from individual citizens, civil society and businesses.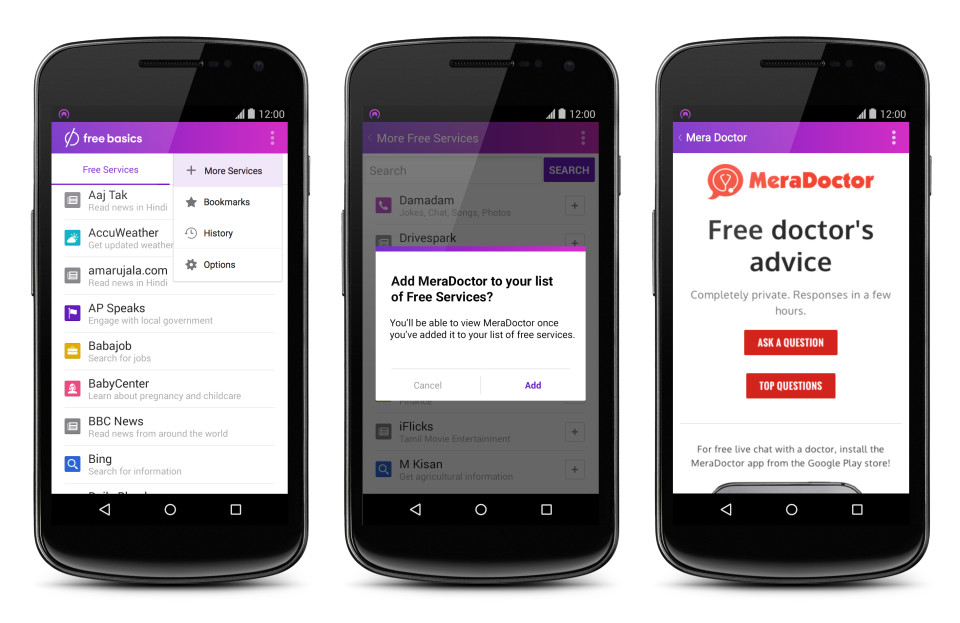 In its ruling the Telecom Regulatory Authority of India (TRAI) ultimately said that no service provided can "offer or charge discriminatory tariffs for data services on the basis of content."
Facebook's internet service app offers users free access to the Facebook social network as well as a handful of other Internet services such as Wikipedia, the BBC, health sites and weather reports.
However, critics argued that the service has a negative impact on small content providers and infringes on the principle of net neutrality, which states that all content on the Internet (regardless of source) should be treated equally.
Chief Executive Mark Zuckerberg wrote on his Facebook page:
"While we're disappointed with today's decision I want to personally communicate that we are committed to keep working to break down barriers to connectivity in India and around the world.
"Connecting India is an important goal we won't give up on, because more than a billion people in India don't have access to the internet. We know that connecting them can help lift people out of poverty, create millions of jobs and spread education opportunities."
---
---
The TRAI ruling was welcomed by The World Wide Web Foundation.
Renata Avila, Web We Want programme manager at the World Wide Web Foundation said:
"The message is clear: We can't create a two-tier Internet – one for the haves, and one for the have-nots.
"We must connect everyone to the full potential of the open Web.
"We call on companies and the government of India to work with citizens and civil society to explore new approaches to connect everyone as active users, whether through free data allowances, public access schemes or other innovative approaches."
---
Times of India video on the topic: Net Neutrality Finally Won | Telecom Regulator Prohibits Discriminatory Tariffs for Data
---
---