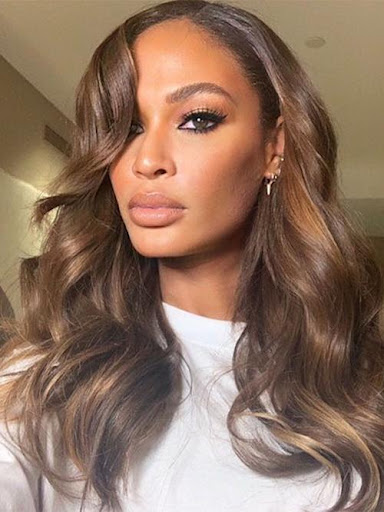 Some hair inspo with virgin hair
It is a fast-paced life and everyone is looking for some fixes that save them time in their daily mundane routine. Hair extensions are a great way to help reduce the time taken to get ready with great-looking hair in minutes. 
There's nothing more convenient than hair extensions. While the look these days is to stick with what works (perhaps your natural locks), you can still add a little bit of spice and pizzaz to your look with virgin remy hair extensions without necessarily ravaging it or spending way too long on it. 
Summer hair is meant to be breezy, messy, and effortlessly chic so you can enjoy this season with an easy-going hairstyle. Here are some super effortless hairstyles you can create in minutes – without any hassle at all!
Simple Beach Waves
This bride chose to wear Indique hair for her big day
Beach waves hairstyle is great for textured hair with its relaxed curly hair for any occasion, even for your special day. 
Beach waves, long or short hair, are one of the favorite ways to wear with virgin remy hair extensions. They provide a flirty look that can be carried out for days. 
My best advice is to use the two-strand twist method. That means you'll need to lightly spritz some water on your hair when doing so to help achieve the natural-looking texture you're going for. Hair mousse would work nicely or even a creme rinsing of sorts if you prefer because it will stick with your hair longer than just plain water. 
Utilizing these options will ensure your beach waves don't lose their wave and they won't become frizzy which benefits us because we want them to last.
Side-Swept Braids
Create this look using virgin hair bundles
The side-swept braid is a rather easy, romantic, and messy hairstyle – especially if all you're looking for is a tidy-up do that's not too intricate but still incredibly stylish. 
The side-swept braids have been a fashion trend also adopted by celebrities such as Rihanna, Gabrielle Union, Beyonce, and many more. Box braids also a great option if you are looking for something transforming.
Though the style was more conventional during its heyday back then, there is now more versatility to styling it that makes it more compelling than ever! To achieve such a side-swept style, begin with your virgin remy hair bundles at the nape of your neck to be moved to any part you prefer. You can even update your side-swept look by creating a special kind of side part that starts from the front portion of your hair to be connected to your long side-swept bangs.
Half-Up and Half-Down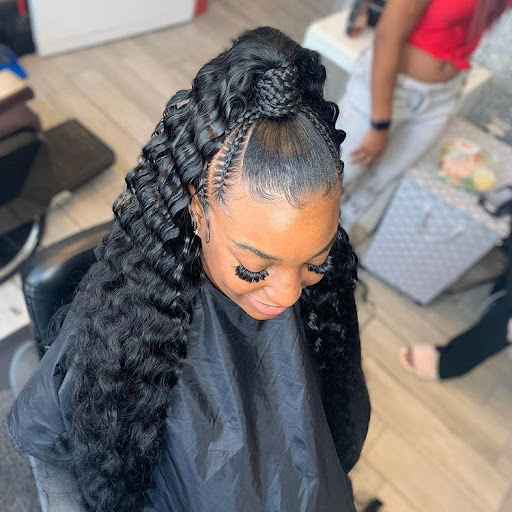 Add a twist to this hairstyle with a braid
This is a quick hairstyle that you can do to put back your hair in a bun or braids and keep them away from the face. 
Enhance this simplistic, fresh-faced look by adding a braid to the top center of your head and intertwining it with the top portion of your hair. Combine the upper part of your hair into a single bun while using the braid as a hair accessory. You can get this look without heat which is great, or add minimal heat for curls or straighten your half-down portion into bone-straight hair. 
You can also try this hairstyle using braiding hair from Indique Hair and create a textured look. 
Sleek Low Ponytail
Create a sleek low ponytail with Indique's virgin remy hair extensions
This low sleek ponytail is a classy and chic hairstyle that is so timeless! This will never go out of style and you can style this with any outfit. To get the sleekest of all looks we suggest you go with Design Essentials Sleek Edge Control by Indique Hair. It will put flyaways to rest and give you a very smooth and healthy look without damaging your hair.
To get the curly texture look you can opt for Remix Coil Curl Ponytail from Indique hair, it is the best place to buy virgin curly hair extensions and bundles. To get a more polished look, wrap a few strands from the virgin hair ponytail around the hair tie to accentuate the overall look.
Alternatively, you can also opt for a straight look for the ponytail.
Messy Bun
A messy bun with virgin hair extensions
This one is a super easy hairstyle that is perfect when you have no time and are on the run. You can change this hairstyle to suit your style by using clip-in virgin hair extensions. You need to make sure that you put the clip-in correctly for better placement of the bun. 
Loosely gather some hair at the front of your head and tie it up with a hair tie, tucking some loose strands into the band. After you've gathered all your hair, wrap it around the first band and secure it using another hair tie. Pull out any additional pieces of hair, fluffing out the bun to conceal any weird bumps or twists. Securing both bands with bobby pins to make sure they're flat at the top, remove any visible pins and finish by misting your bun with hairspray!
Crown Twist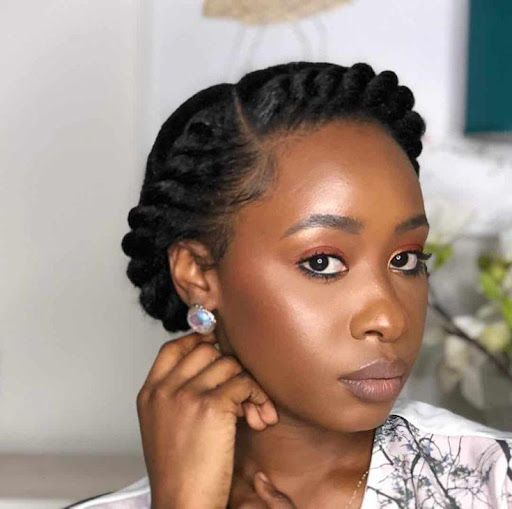 A protective style for natural hair
Looking for a simple, elegant look? Look no further because you've found it. The twisted crown hairstyle is your all-around headband style fit for all seasons and so whether you have short or long hair we're sure there's something here for you! 
This look is best achievable with virgin remy clip in hair extensions. This easy and quick hairstyle is exactly what every busy woman needs in her arsenal of beauty tricks to bring about a twist on any old routine.
Begin by gathering all of your hair to one side, as though you were going to pull it back. Then start twisting all of your hair together from the hairline and continue, twisting towards the center of your head and under your eye. 
As you gather more hair in each new strand and twist, add some bobby pins to hold everything together. Tug on your twists to make them bigger until you're happy with how they look! You an also go for the passion twist hair which is one of best protective hairstyle.
Conclusion
These are some of the basic hairstyles that you can achieve with virgin remy hair extensions. You can also make numerous other hairstyles with the one mentioned above. 
Virgin hair extensions provide the perfect opportunity for you to change your look at any given time. If you're looking for a new way to spice things up, try switching up your hairstyle with these basic easy, and fun hairstyles that everyone loves! I'm sure one of these gorgeous styles will fit the bill perfectly!
---
Interesting Related Article: "Alluring and Trendy Summer Short Hairstyles for Round Faces"