On Thursday, Instagram announced a new feature that will show users when their friends are online.
Users will be able to see which of their friends are online via a green dot next to a user's profile picture which indicates that they are currently active.
Before, the app would show when people were online in a different and more discrete way. Users could see the last time their friends were on by checking the direct message area. People would be able see their friends connection info with a status that said, "Active now" or "Active 1h ago".
The blog EarthWeb.com claims, the new feature is very similar to what Facebook did with its Messenger app, which similarly shows when friends are online with a green dot next to their name and profile picture.
For those that want to keep their status private, the Instagram app will have an option for users to deactivate this feature.
Here is how you can hide your own status and turn off the ability to see when your friends are active in your settings.
Go to your profile and look for the settings button (looks like a gear-shaped icon).  

2. After you access your account settings, go to "Privacy and Security" and then select "Activity Status".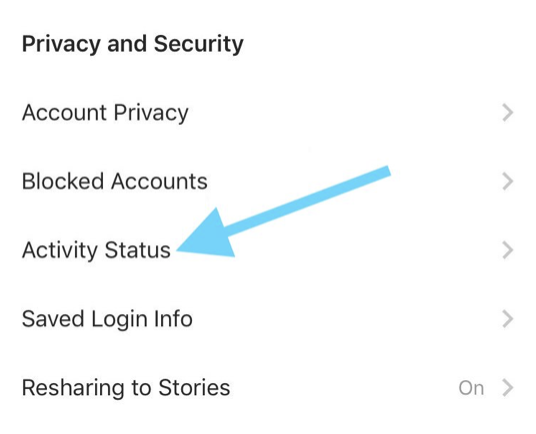 3. Once there, you can toggle the "show activity status" feature.