With the PC market shrinking who would have expected an optimistic Intel revenue forecast? The semiconductor chipmaker has announced accelerating demand and a pickup in personal computer purchases by businesses. A study has indicated that the PC business is definitely not about to die.
With consumers rapidly switching to smartphones and tablets, worldwide PC sales have suffered considerably. Approximately 80% of all PCs globally have Intel processors. The company's results are commonly seen as a bellwether for other chip firms.
Intel announced an increase of its second-quarter revenue by $700 million to $13.7 billion (plus or minus $300m).
The company forecasts the mid-point of gross margin range to rise by 1 point to 64% (plus or minus 1 or 2 percentage points), thanks mostly to greater PC unit volume.
Its research and development (R&D) and mergers and acquisition (MG&A) spending is set to rise to about $4.9 billion in Q2, which is $100 million more than the previous forecast, "driven largely by revenue- and profit-dependent items." For the full year, it expects R&D plus MG&A spending to be $19.2 billion, compared to its previous forecast of $18.9 billion.
Intel revenue forecast sees growth for the year
Intel says it now anticipates revenue growth for the year, compared to its previous forecast of "approximately flat".
It attributes the current more optimistic outlook to stronger demand for business PCs. Intel says it will provide further commentary on all its business segments on July 15th, when it reports Q2 earnings.
The full-year gross margin percentage is forecast to be "in the upper half of the previous range of 61% (plus or minus a few percentage points), driven mostly by expected improvements in unit cost and volume."
Intel's shares traded at their highest level in more than ten years as companies appear to be spending more to upgrade their obsolete computer systems. Microsoft's Windows XP operating system's retirement may have helped boost sales as companies using PCs upgrade.
Intel stock climbed 6.8% on Friday to $18.87, a level not seen since February 2004.
Good news for Microsoft and Hewlett-Packard too
Increased personal computer sales to businesses is also good news for the world leader in PC sales, Hewlett-Packard (HP), as well as provider of PC operating systems, Microsoft.
Both companies are still dependent on PC sales, despite Microsoft's push into cloud computing and HP's efforts into IT services.
Most analysts have been saying that Intel would be doomed if it were not able to diversify into chips for smartphones and tablets.
This recent rise in Intel PC sales gives the company a bit more time.
PC business will not die
A significant number of companies have started to realize that tablets and smartphones do not meet employee requirements for a range of different tasks.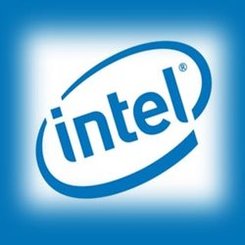 The Wall Street Journal quotes Bob O'Donnell, president and chief analyst of TECHnalysis Research, who said:
"PCs are not going away in business. They are not being replaced by tablets and smartphones."
Mr. O'Donnell referred to an April survey he carried out which showed that:
78% of respondents (company employees) claimed to use a PC when working, compared to
only 8% who said they used tablets, and
13% who reported using smartphones.
The pickup in PC demand appears to be limited to businesses in the advanced economies.
The Intel Corporation, based in Santa Clara, California, employs more than 100,000 workers worldwide.