We live and work in a technology-driven environment. As a small or medium-sized business, it may be tempting to take on everything required to run your business. Today's IT systems are the center for all business activities and outcomes. These systems are always threatened by "bad guys" and cyber-attacks that can bring down your business and cause losses.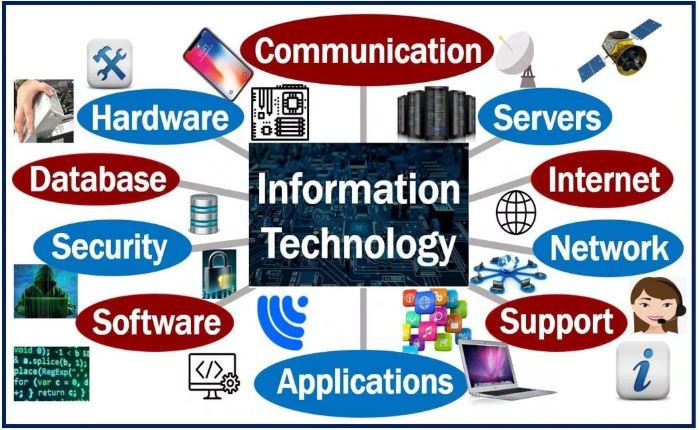 You can avoid losses and protect your business from cyber threats by outsourcing IT with a managed service provider. Here we have discussed the advantages of prioritizing investment in managed IT services.
Brings Speed and Efficiency
A well-designed system is consistent, fast, and able to support your business processes more efficiently. To achieve this, invest in the business-class components and design a network with critical redundancy and layered security approach.
Managed IT service providers use standard tested components to build their IT infrastructure. Their infrastructure follows a model of duplication of critical components to eliminate single points of failure.
The combination of redundancy with fast, automated backup systems ensures speedy recovery. This allows businesses to quickly return to successful business operations in the event of breach or failure.
Ensures Better Security
Safety is a worrying issue for businesses of all sizes. Large enterprises with large budgets can invest more in security technologies, but SMBs with limited IT budgets cannot allocate hefty funds to secure systems and networks.
When it comes to cybersecurity, no single solution or security approach can guarantee the safety of data. Managed IT services provider employs a layered security approach. The Internet, endpoints, server, and all hardware and software layers have multiple components to defend from ever-evolving hacking attempts.
Recovery from a data breach can cost small companies dearly. Besides a tarnished brand reputation, the company could be open to a civil suit. According to the latest stats, recovery costs for a data breach for small companies could be around $38,000. Besides, the company also has to invest more to increase staff, train them, and upgrade the infrastructure to prevent future problems.
Working with a managed service provider lets businesses stay current with security technologies, maintain proper security policies, and reduce risks.
Lowers Total Operating Costs
Increasing operating costs is a major concern for most businesses. But outsourcing to a managed IT service provider offers several financial benefits. Maintaining in-house IT systems can be a costly affair. You need to provision funds for routine maintenance, invest in monitoring software, and spend on hardware upgrades.
You also have to invest in ongoing training of your IT staff to manage the systems efficiently. Outsourcing IT gives you freedom from most expenses. The managed IT services provider gives your company a top-level team of experienced engineers with updated knowledge about managing IT systems.
The IT service provider's team handles routine processes while your IT team focuses on growing your business.
Predictable IT Costs
Many business owners don't spend on repairs until technology stops working. Managed service providers continuously monitor the system and health of your network for any issues or problems. They identify and correct issues before they turn into expensive problems that escalate repair costs, cause downtime, and affect productivity. With the managed services model, it is easy for companies to predict their costs on a month-to-month basis.
Increases Productivity
Today large numbers of business processes are dependent on IT systems. When your IT systems are working efficiently, the productivity of your staff also increases. Higher productivity means higher profits.
The engineering team of the managed service provider ensures the operations are working as they should. If problems arise, they resolve it quickly to reduce downtime and maintain optimum levels of productivity.
Focus on Core Business
Small and medium businesses generally have small IT teams. As the business grows, some employees might be required to assist in the ever-expanding scope of IT responsibilities. Typically, these IT responsibilities fall outside their primary job roles. As IT responsibilities increase over time, it is difficult for employees to focus on core business tasks (primary tasks). They might eventually be required to prioritize IT requirements to reduce downtime.
Outsourcing IT systems management allows employees to focus on core business tasks. The managed service provider can handle mundane IT tasks while the employee focuses on revenue generation activities.
Scalability
Scalability is an essential factor for every business. Different market conditions and scenarios require companies to scale resources up or down. In many cases, technology requirements outgrow available resources. Managed service providers (MSPs) can supply the support and services needed to handle emerging IT problems and growth spurts.
These are some of the reasons businesses prioritize investment in MSPs to achieve key business objectives.
---
Interesting related article: "What is Scalability?"