Japan is to resume whaling in the Southern Ocean this summer, a move that may make Australia consider court action again at the International Court of Justice in The Hague. While Japan claims its so-called 'scientific whaling' does not affect whales' survival status, the Turnbull Government, and many other across the world, think differently.
Australia and New Zealand have joined thirty-two other countries in formally registering a protest after Japan's whaling fleet set off on a hunt for 330 Minke whales.
The International Court of Justice ruled against Japan in 2014, describing its 'scientific whaling' claim as a 'sham'. Following the court's recommendation, Japan ceased killing whales in the Southern Ocean.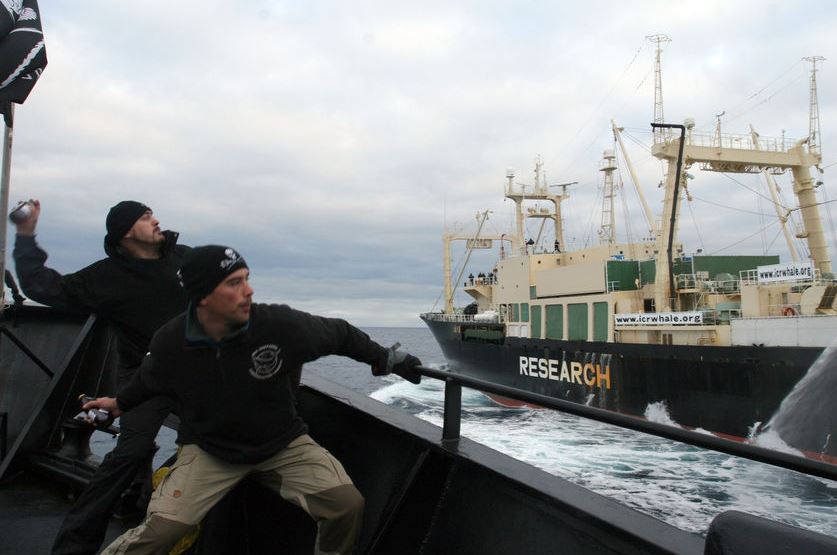 Sea Shepherd activists have frequently rammed Japanese whaling vessels, thrown butyric acid onto their decks and occasionally even climbed on board. In the summer of last year, a crew member aboard a Japanese whaling ship shot at Captain Watson, hitting his bulletproof vest. The incident was highlighted on the Animal Planet series Whale Wars.
Last week, however, the Japanese Fisheries Agencies notified the International Whaling Commission that under a revised plan, it had decided to resume whaling.
Further legal action possible
Julie Bishop, Australia's Foreign Minister, and Greg Hunt its Environment Minister, said in a joint statement:
"There is no scientific basis to include lethal methods in Japan's whaling program. We are working with other like-minded nations to build international consensus against Japanese whaling. We are also exploring options for further legal action."
The two ministries jointly described Japan's decision to resume whaling as 'deeply disappointing', and insisted the Australian Government would "continue to raise our concerns at the highest level of the Japanese Government."
Australia may send a Customs patrol ship to the Southern Ocean to supervise Japan's whale kill, George Brandis, the Attorney-General, said last week.
Japan's commissioner to the International Whaling Commission, Joji Morishita, said in a press conference in Tokyo on Monday that his country had met the international court's new requirements. He insisted that Japan just wants to make whaling sustainable and promote healthy whale populations.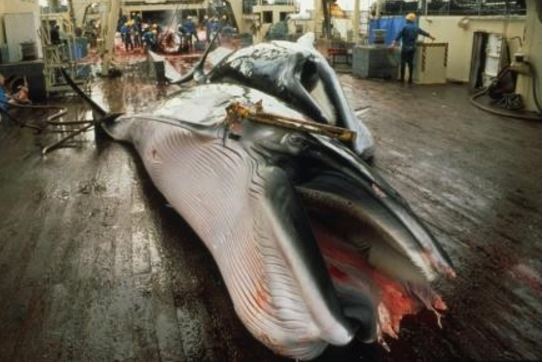 What kind of scientific study requires the slaughter of 4,000 minke whales in 12 years?
Sea Shepherd has no plans to chase Japanese ships
The Sea Shepherd Conservation Society, a not-for-profit marine conservation society, says its activities are currently focused on the northern hemisphere and has no plans to chase whaling vessels in the Southern Ocean this year.
Last week, New Zealand's acting Foreign Minister Todd McClay expressed:
"New Zealand's deep disappointment at the Japanese Government's decision. New Zealand is strongly opposed to whaling in the Southern Ocean. We call on Japan to take heed of the 2014 International Court of Justice decision and international scientific advice concerning their whaling activities."
"In early 2015, the International Whaling Commission's Expert Panel issued very clear and unambiguous recommendations that Japan postpone the lethal components of its research proposal."
Japan's Fisheries Agency, says its new hunting plan – which calls for cutting minke whale catches to 333, a two-thirds reduction – is 'scientifically reasonable'.
Sea Shepherd says this new plan could mean almost 4,000 whales slaughtered over the next 12 years from east of the Ross Sea in Antarctica to the South Atlantic.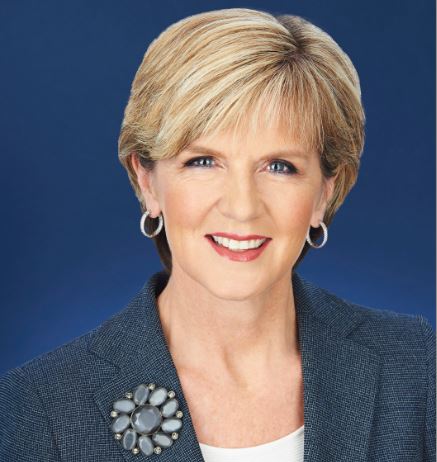 Australia's Minister for Foreign Affairs, The Hon Julie Bishop MP, said "The science is clear: all information necessary for management and conservation of whales can be obtained through non-lethal methods." (Image: foreignminister.gov.au)
Japan a 'pirate whaling nation'
Michael Lawry, Sea Shepherd's New Zealand Director, was quoted by STUFF.co.nz, who said regarding Japan's whaling decision:
"We did anticipate that this may happen. They are breaking a bunch of rules here … they're going against world opinion … and they're shooting themselves in the foot diplomatically. The Government are going to have to step up … and start looking at sanctions. But I don't think they're going to."
Mr. Lawry added that Japan will become a 'pirate whaling nation' if it continues killing whales despite the recommendation by the international court.
According to Japan, eating whale meat is part of its culture. It also insists that the majority of whale species are not endangered. The country began its 'scientific whaling' in 1987, soon after an international whaling moratorium came into effect.
Japanese authorities announced in April 2013 that the country's whaling haul from the Southern Ocean hit a record low – they blamed 'unforgivable sabotage' by Sea Shepherd activists.
Video – Japan's whaling fleet sets sail
Japan's whaling fleet sets sail for the Antarctic on a 3-month voyage, which the Japanese government claims is "in the name of scientific research".