The Japanese economy expanded for a fourth straight quarter in the three months through December 2016 thanks to strong exports and business investment.
Japan's GDP grew at an annualised rate of 1% in the final quarter of the year, according to Cabinet Office data released on Monday, a figure roughly in line with what analysts had forecast.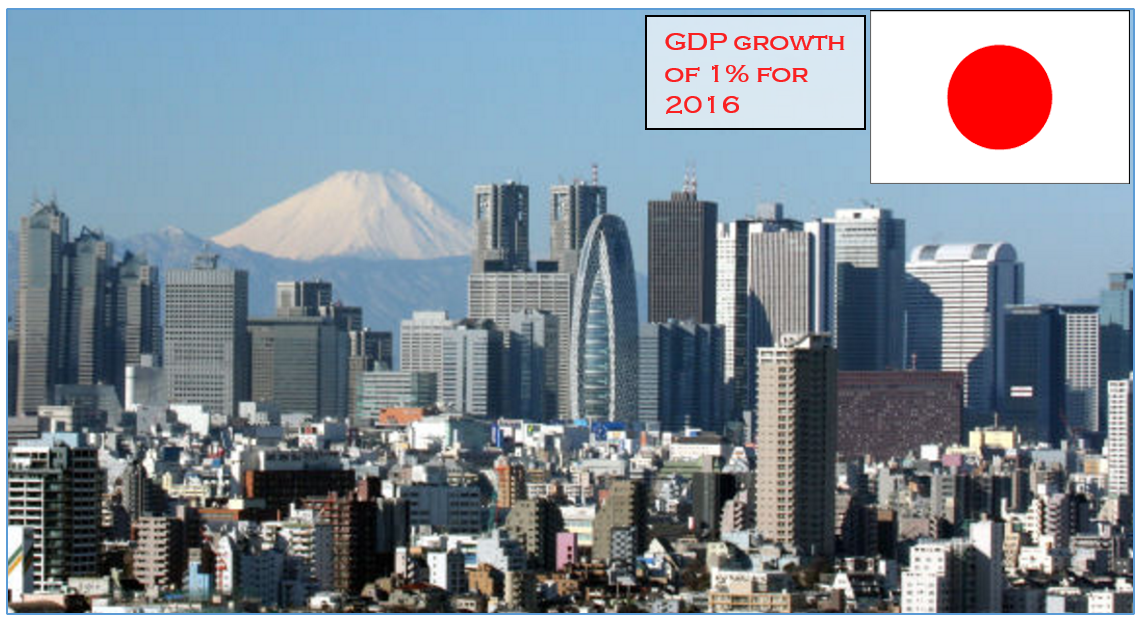 Exports contributed a full percentage point to growth in the quarter, while business investment contributed 0.6 percentage point to growth and government spending contributed 0.3 percentage point. This was offset by a decline in inventories and drop in public investment.
---
---
For the full year, Japan's GDP grew by 1% in 2016 after 1.2% expansion in 2015.
Takashi Shiono, an economist at Credit Suisse Group AG, told Bloomberg:
"It's good to see consumer spending isn't falling but it has no power to pick up and become a leading engine for the economy because of small wage growth.
"Business investment has been solid but I don't expect it to accelerate from here."
"I expect Japan's economy will continue a moderate recovery for a while, helped by the global recovery," Shiono said.
Shiono added that the GDP data will ease pressure on the Bank of Japan to implement additional monetary stimulus.
---
---
After the GDP data release Economy Minister Nobuteru Ishihara said that he expected positive momentum to continue. "However, attention should be paid to uncertainty over global economy and fluctuations in financial markets," he told reporters.
Hidenobu Tokuda, senior economist at Mizuho Research Institute, was quoted by Reuters as saying:
"The fact that the economy grew a fourth straight quarter on the back of exports should be considered a passing mark for policymakers.
"Still, the corporate sector strength has not spread to households who are facing higher costs of living and future uncertainty. The key is how price-adjusted real wages grow to support private consumption from now on."