The Financial Times is being acquired by Japanese media group Nikkei from UK-based Pearson for £844 million payable in cash.
The deal represents the biggest acquisition by a Japanese media organisation and is part of Nikkei's strategy to expand its global reach. It also allows Pearson to focus on its core global education business.
In 2014, FT Group generated sales of £334 million and £24 million of adjusted operating income for Pearson. At 30 June 2015, FT Group had gross assets of approximately £250 million.
The sale includes the FT newspaper, FT.com, and publications such as The Banker and the Investor Chronicle. However, it does not include the 50 percent stake in The Economist Group or the FT Group's London headquarters at One Southwark Bridge.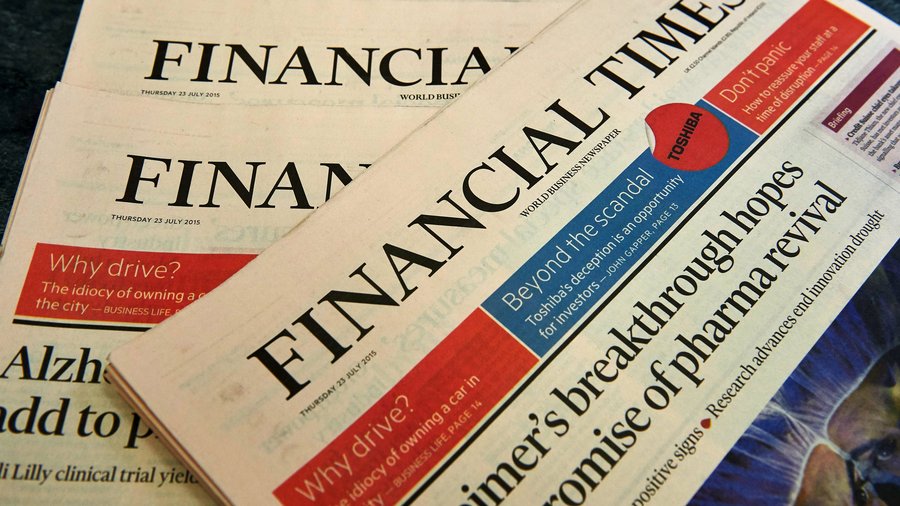 The FT was launched as the London Financial Guide on 10 January 1888, renaming itself the Financial Times on 13 February the same year.
John Fallon, chief executive of Pearson, said that the company has proudly owned the Financial Times for almost six decades. However, because of the changing media landscape it's now time for the business to change hands.
"We've reached an inflection point in media, driven by the explosive growth of mobile and social," he said in a statement. "In this new environment, the best way to ensure the FT's journalistic and commercial success is for it to be part of a global, digital news company."
"The transaction is subject to a number of regulatory approvals and is expected to close during the fourth quarter of 2015," Pearson said on Thursday.
"I am extremely proud of teaming up with the Financial Times, one of the most prestigious news organisations in the world," said Tsuneo Kita, chairman and group CEO of Nikkei. "We share the same journalistic values."
"By sharing personnel, knowledge and their long histories, the companies aim to become an unprecedented global economic media player," the Nikkei Asian Review said.
Nikkei, founded in 1876, is currently the largest independent business media group in Asia, with a circulation of over 3 million for its morning edition alone. But the media group has struggled to break out of its home market. Acquiring the FT Group will significantly help the company increase its presence in the English-language market.
Pearson shares climbed up 2.1 percent at £12.34 in London.
Pearson was advised by JPMorgan Chase, Evercore Partners, Goldman Sachs and the law firm Freshfields. Nikkei was advised by Rothschilds and Skadden Arps.
---
---