JetBlue Airways Corp. announced it will be increasing bag fees and reducing passenger legroom next year in an attempt to bump up revenue.
The airline has posted lackluster financial results over the past quarters and is looking for ways to improve its financial results.
JetBlue is going to offer basic fares that won't include a complimentary checked bag. Customers will have the option of three bundled fare options. JetBlue and Southwest Airlines Co. are the only US airlines that have offered its customers at least one free checked bag – despite competitors adopting bag fees.
The first option is made for fliers who don't plan on checking in a bag, with the other two offering one and two free checked bags, respectively.
Customers who opt for the cheapest ticket option (not including checking luggage) and then decide they want to check in a bag last minute will face an extra fee.
JetBlue has not announced how much that fee will be yet. However, they mentioned that less than half of its customers check luggage.
As a result, the only US airline to continue allowing passengers to check in at least one bag will be Southwest.
JetBlue says that these revenue initiatives and changes in existing projects are estimated to boost annual operating income by roughly $450 million by 2017, of which $200 million annually will come from the new fare classes and $100 million annually from new seats.
The company also said that it will be increasing the capacity of its Airbus A320 planes, from 150 to 165, by adding 15 new seats and reducing legroom by almost 5% to 33.1 inches per seat.
It also announced it is deferring 18 Airbus aircraft from their current scheduled delivery between 2016 and 2018 to between 2022 and 2023, which will account for around $1 billion in capital-expenditure savings through 2017.
Robin Hayes, JetBlue's President, said:
"We believe the plan laid out today benefits our three key stakeholders. It delivers improved, sustainable profitability for our investors, the best travel experience for our customers and ensures a strong, healthy company for our Crewmembers. As we focus on executing this plan, JetBlue's core mission to Inspire Humanity and its differentiated model of serving underserved customers remain unchanged."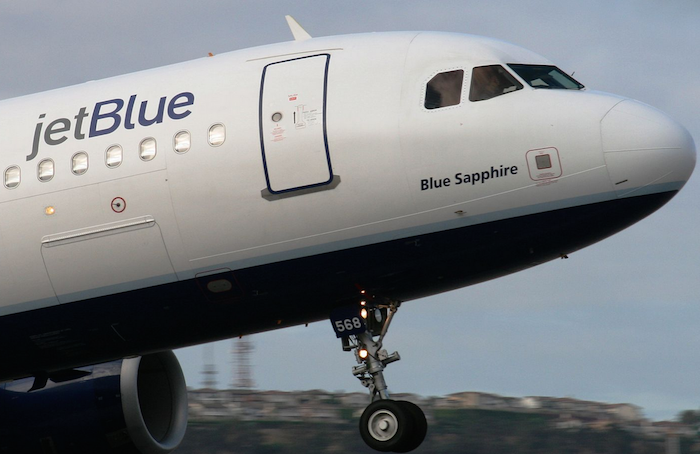 Mark Powers, JetBlue's Chief Financial Officer, said:
"Today we announced actions that we've been working for some time to enhance JetBlue's revenue performance, control costs and reduce capital commitments through 2017,"
Adding:
"As we execute this plan and continue to grow, we also seek to drive significantly improved returns for our shareholders. We believe our strategy, in combination with the additional initiatives discussed today, keep us on a path to enhance long-term shareholder value."