TransCanada Corp says it will double its dividend growth rate for the next three years as it bring about C$13 billion in projects over the next five years.
The country's second biggest pipeline operator said it will raise its dividend by 8% to 10% annually for the next three years, compared to its previous guidance of 4% annually.
The Calgary-based business said it forecast that EBITDA (earnings before interest, taxes, depreciation, and amortization) will double by the end of this decade.
The growth guidance is dependant on the realization of five natural gas pipelines, including the Keystone XL project, which the US Senate turned down on Tuesday.
TransCanada's CEO, Russ Girling, said:
"We do understand the importance our shareholders place on a strong, stable, growing dividend. Our view is not to be lumpy in our dividend increases."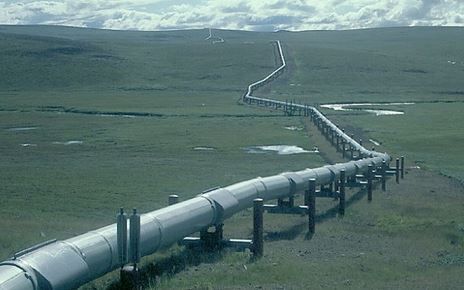 Was the US Senate vote against the Keystone XL project due to environmental concerns, or a move to secure US dominance in North American energy?
Of the $46 billions' worth of planned projects is the $8 billion Keystone XL pipeline, which would transport crude from Canada's oil sands to the Gulf Coast in the US. Since its proposal in 2008, its progress has stalled due to climate change concerns and water supply risks.
In a decision in the US Senate on Tuesday, the Keystone XL missed approval by just one vote.
According to Bloomberg writer Cecile Gutscher, a proposal by a hedge fund activist to break up TransCanada, timed to coincide with the Senate Keystone XL pipeline vote. The proposal sparked concern that the company is seeking to pacify shareholders at the cost of bondholders.
TransCanada may be pressured to appease shareholders such Sandell by offering debt-funded rewards including sharebacks.
Greenpeace reveals TransCanada leaked documents
On Tuesday, Greenpeace revealed leaked documents which showed that TransCanada has been using dirty tricks to get at environmental advocates.
According to the environmental organization, the documents show that the Canadian company has been involved in a PR program which uses third party individuals to undermine critics of the Energy East pipeline proposal.
Greenpeace says the tactics are very similar to those used by American oil industry multinationals to attack environmental advocates.
Keith Steward, a spokesman for Greenpeace Canada, said:
"Clearly TransCanada is worried about the growing opposition to their Energy East tar sands pipeline. These documents show that TransCanada is planning a secret dirty tricks campaign, using third parties to attack and smear its critics."