BP Plc's attempt to lower the maximum civil fine it faces from its catastrophic Gulf of Mexico oil spill in 2010 was rejected by a U.S. judge on Thursday.
The decision means that the company is likely going to have to shell out $13.7 billion for violating the Clean Water Act.
U.S. District Judge Carl Barbier agreed with the federal government that the maximum civil penalty for BP could be as much as $4,300 for each barrel of oil that was spilled.
BP was trying to lower the penalty to $3,000 per barrel maximum, which would make the total maximum civil fine $9.57 billion.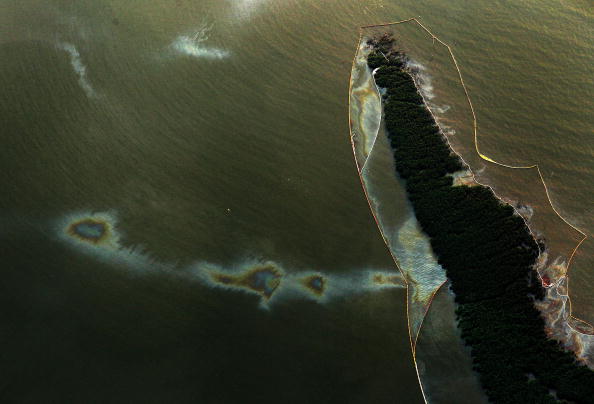 BP has faced more than $42 billion of costs because of the spill.
It is still unclear how much BP will end up paying for the Gulf of Mexico oil spill as there is still one last step before setting a fine, which involves a civil trial overseen by Barbier.
The judge sided with the government on the U.S. Environmental Protection Agency (EPA) could raising the maximum fine.
Barbier said that by accepting BP's position it "would invalidate nearly every agency's attempt to inflate civil penalties that can be sought in federal court,"
BP spokesman Geoff Morrell said that the company strongly disagrees with the decision made. The company said that the Clean Water Act in 1990 made the maximum fine in cases of gross negligence or willful misconduct at $3,000 per barrel.
"We disagree with the Court's decision, and continue to believe that neither the EPA nor the Coast Guard have the power to independently inflate the maximum penalty Congress intended," said Geoff Morrell.
"At the very least, fair notice was never provided as to which of those two agencies possessed the authority to inflate the penalty amount. We therefore believe the original statutory maximum penalty of $3,000 per barrel in the case of a gross negligence finding should remain in force and are considering all of our legal options."
The case is In re: Oil Spill by the Oil Rig "Deepwater Horizon" in the Gulf of Mexico, on April 20, 2010, U.S. District Court, Eastern District of Louisiana, No. 10-md-02179.